RADIANCE DAY PARTY2023
Locación Secreta
Sounds of Earth presenta:
Radiance Day Party
Sábado 2 de Diciembre del 2023.
Del 02 diciembre 2023 12:01 hrs al 03 diciembre 2023 07:00 hrs.
•Música •Naturaleza •Talleres •Experiencias
ARTISTAS CONFIRMADOS: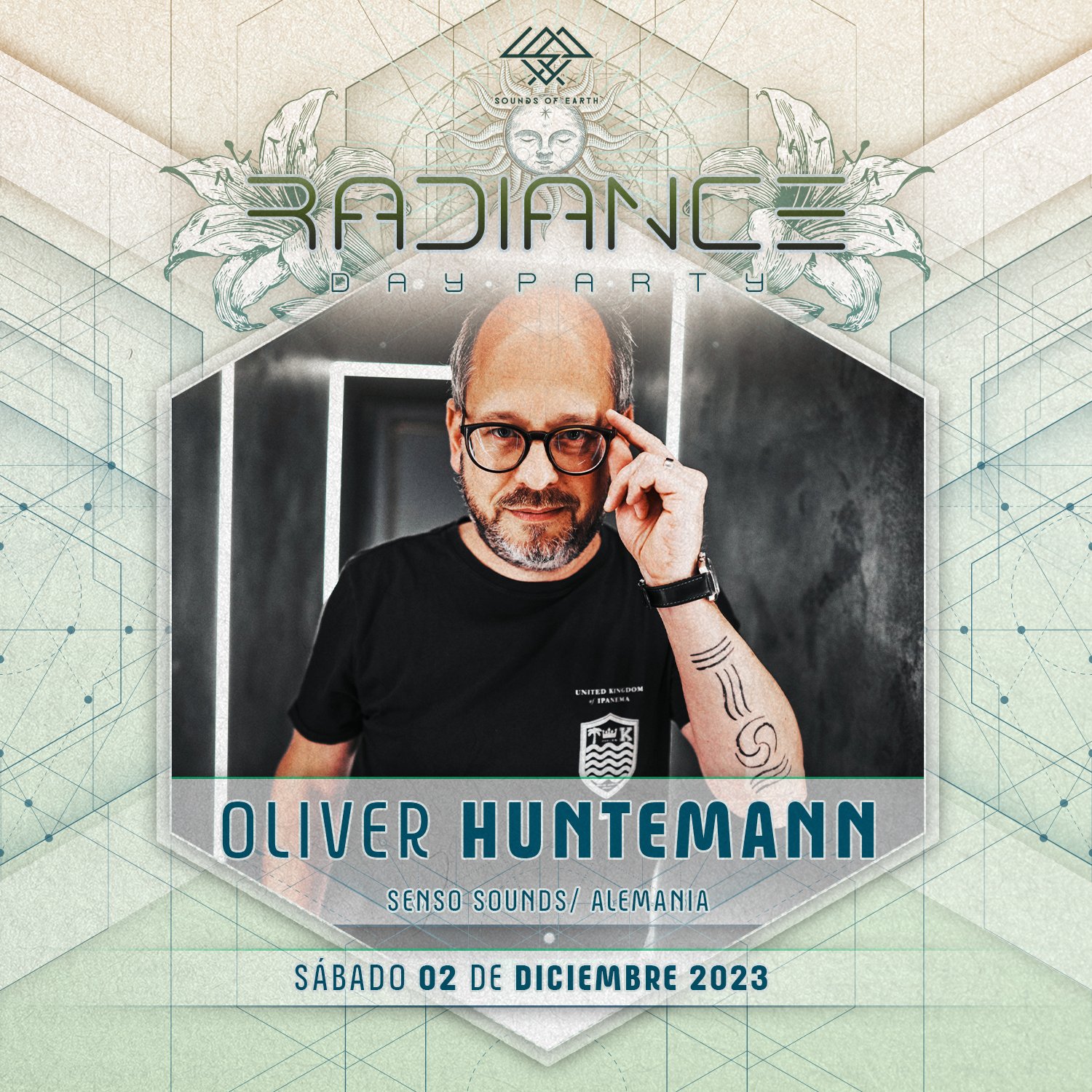 Oliver Huntemann (Senso Sounds, Alemania)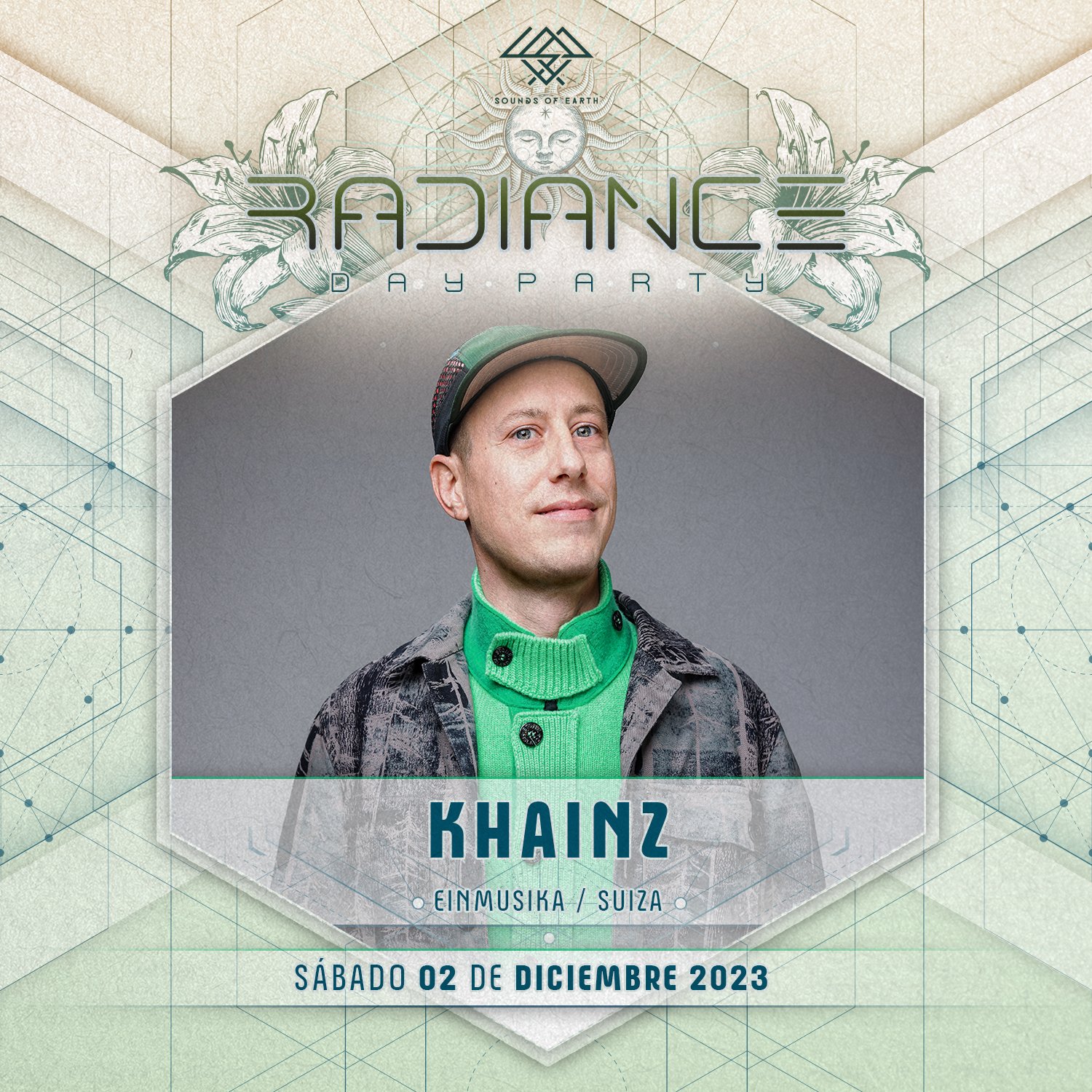 Khainz (Einmuzika, Suiza)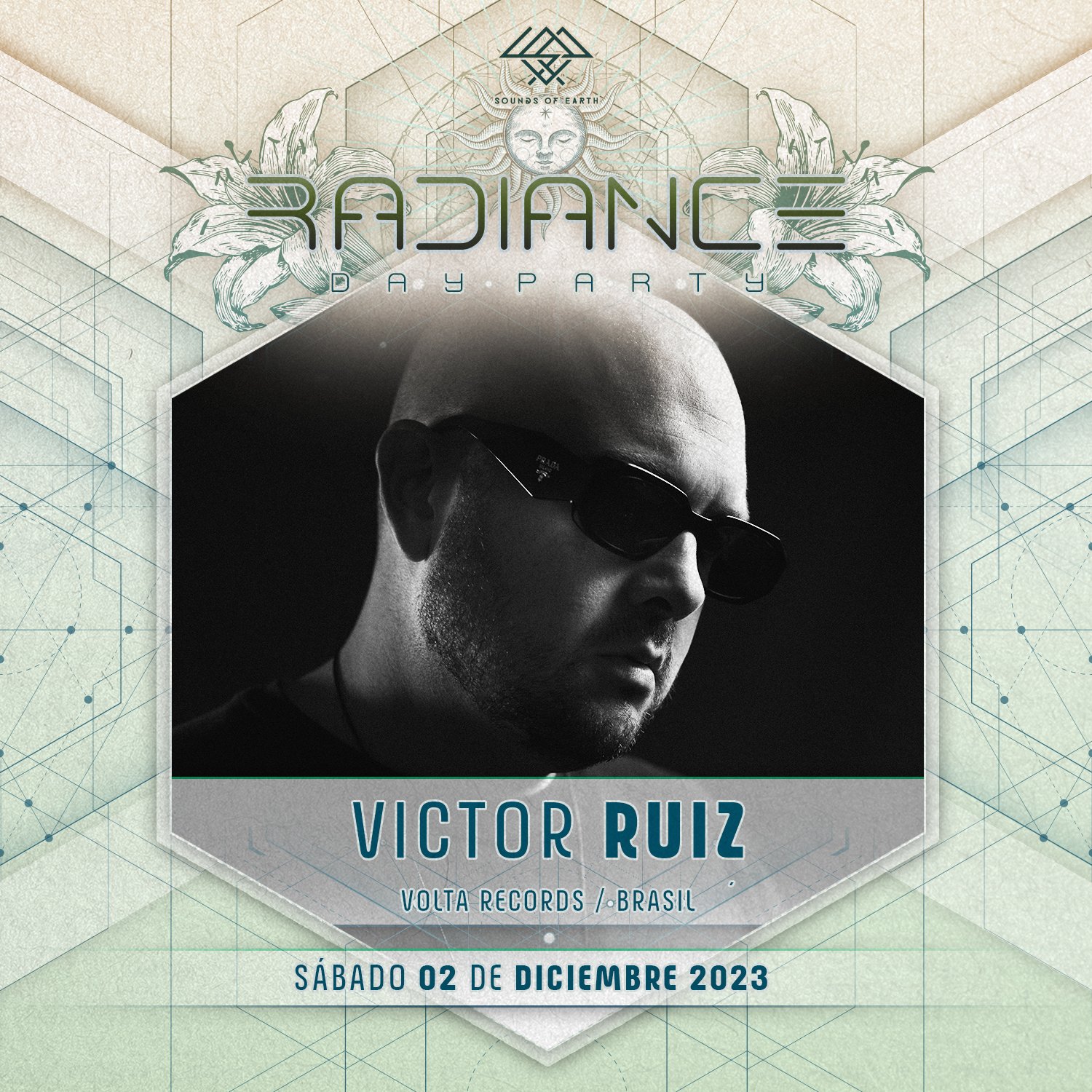 Victor Ruiz (Volta Records Br)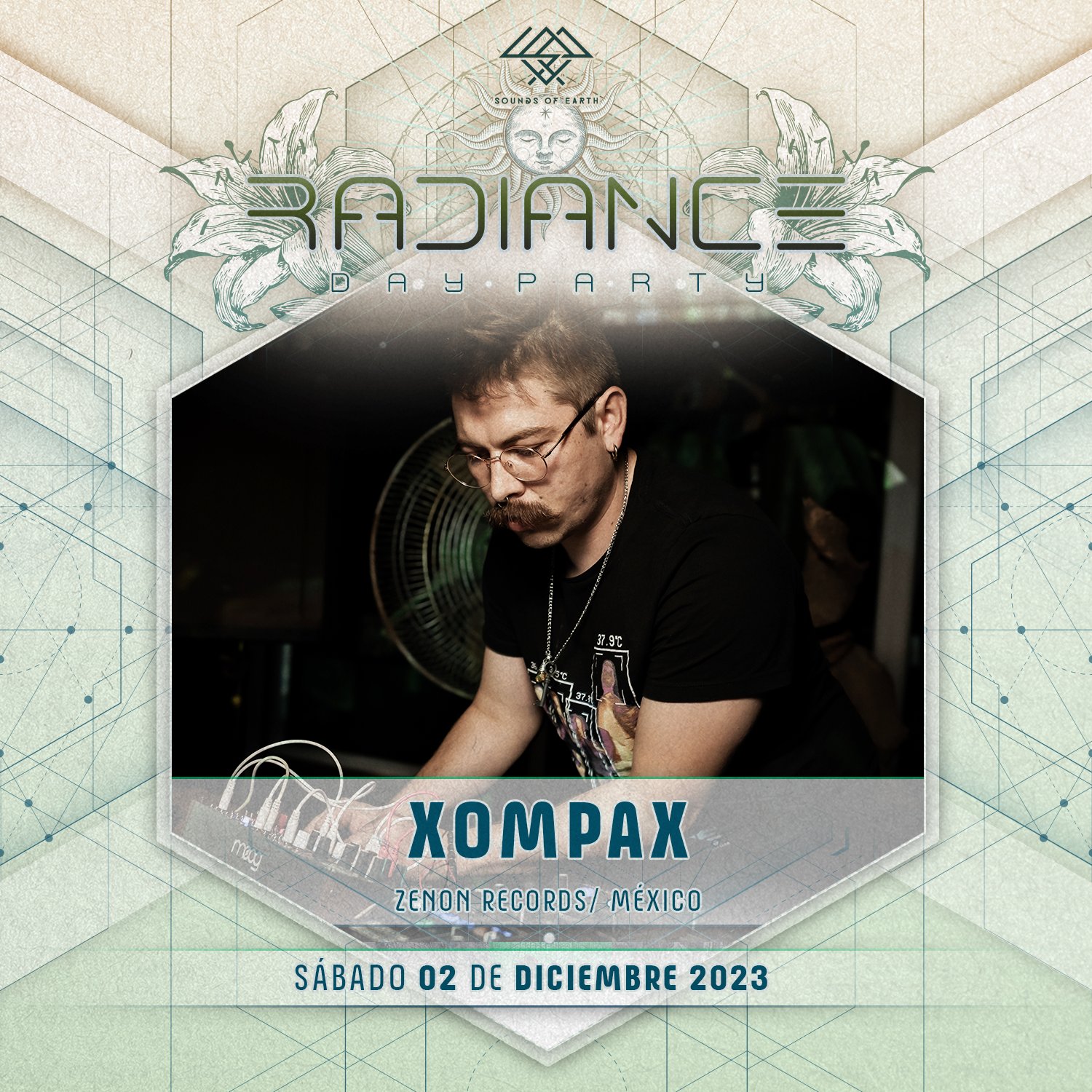 Xompax (Zenón Records, Mx)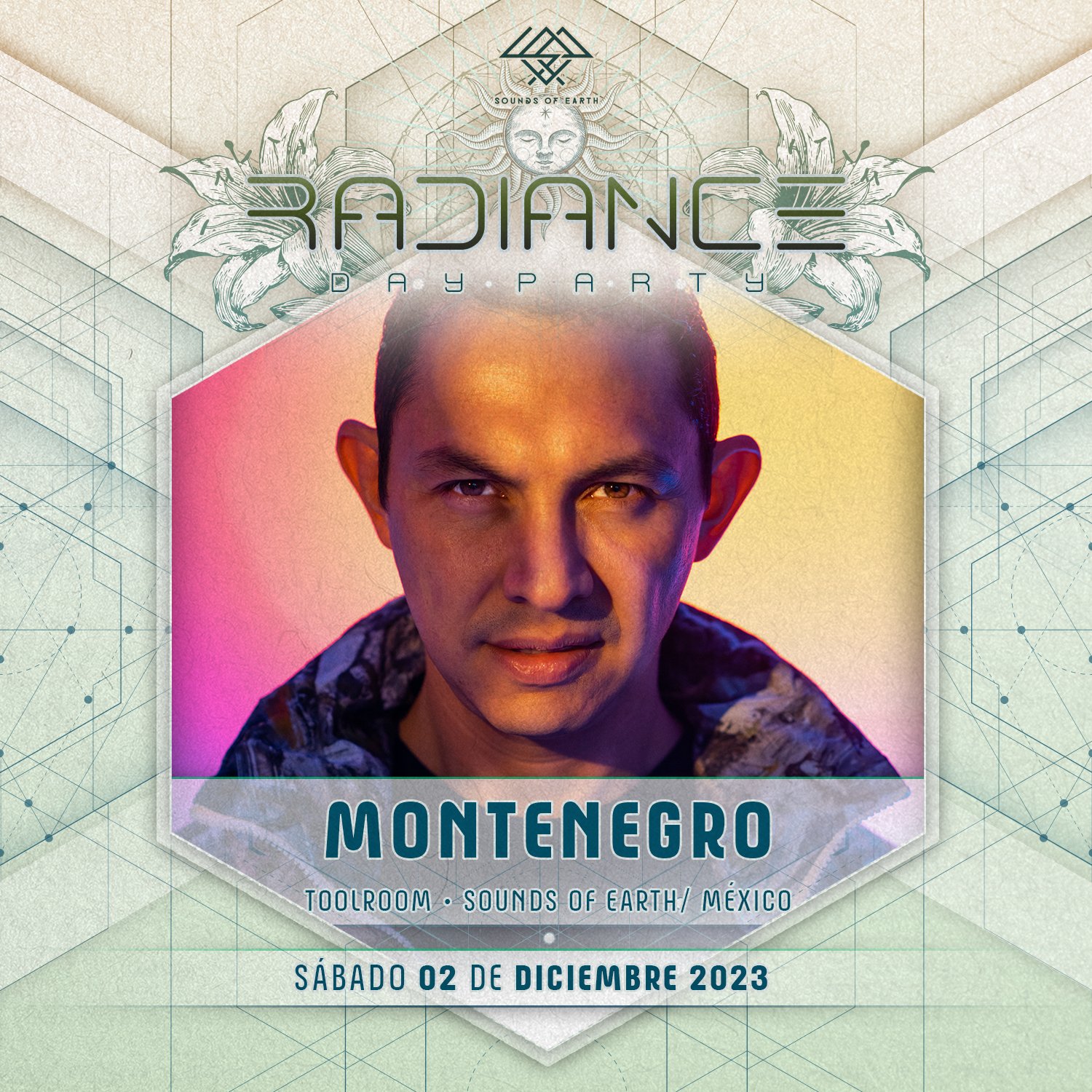 Montenegro (Sonidos de la Tierra, Mx)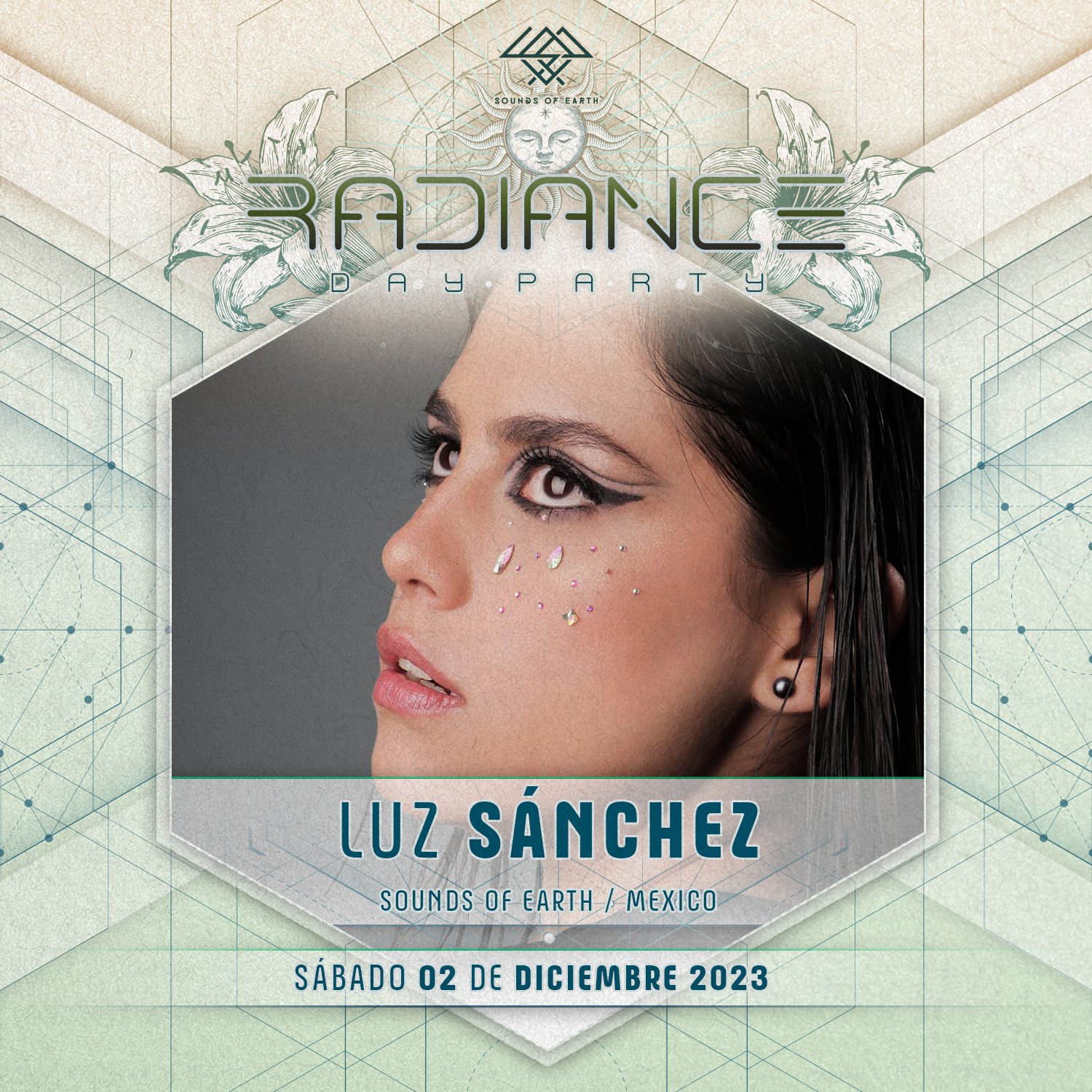 Luz Sánchez (Sonidos de la Tierra, Mx)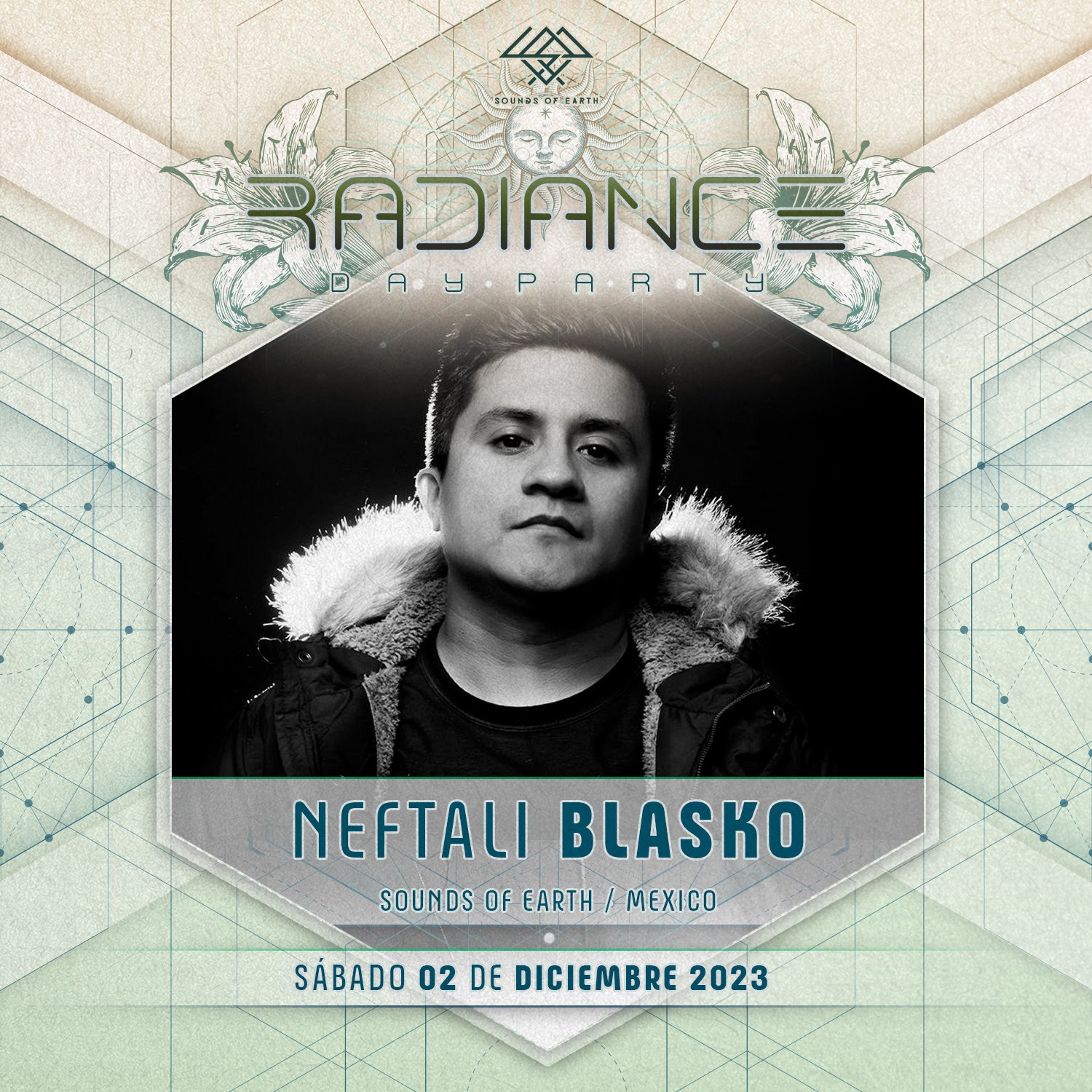 Neftali Blasko (Sounds of Earth)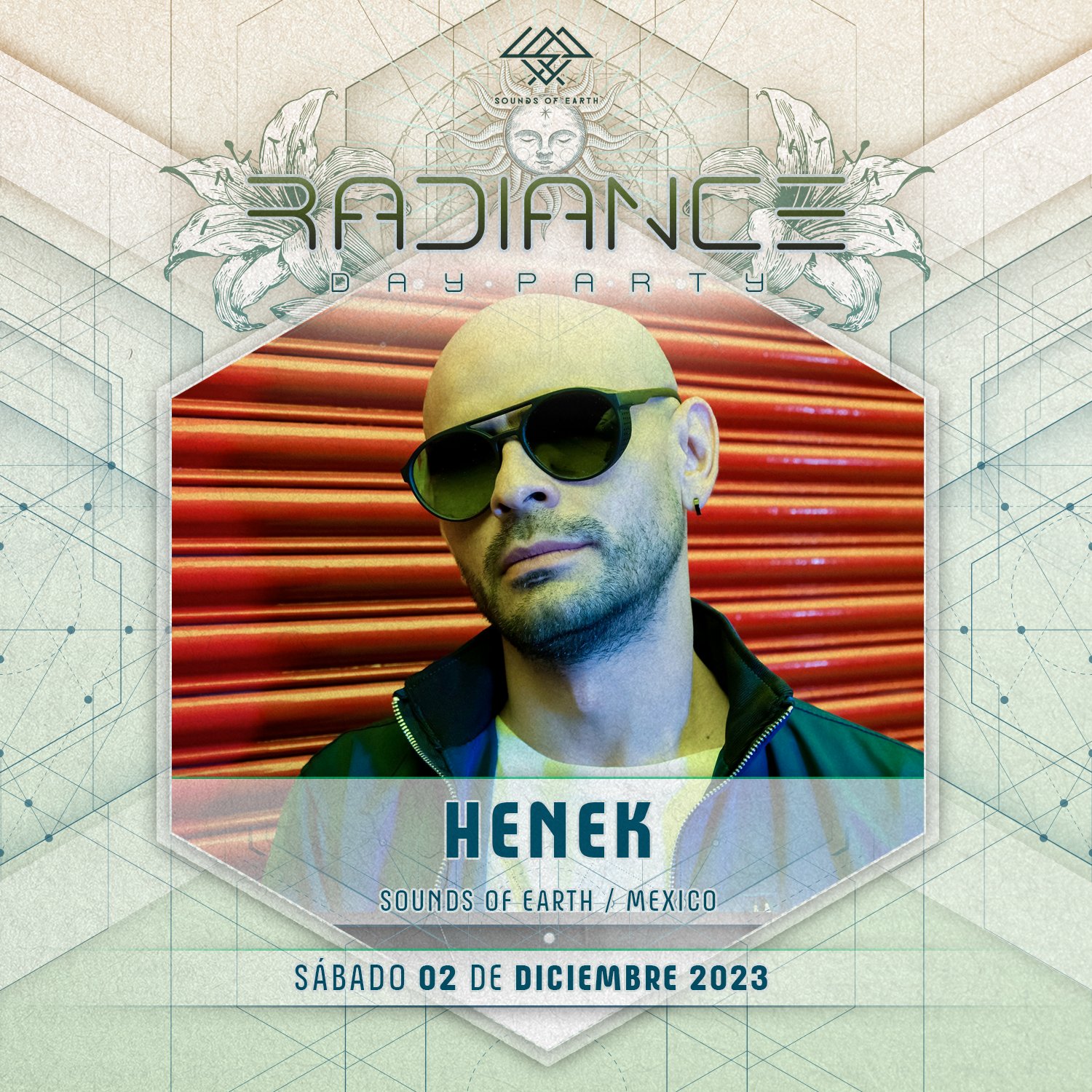 Henek (Sounds Of Earth)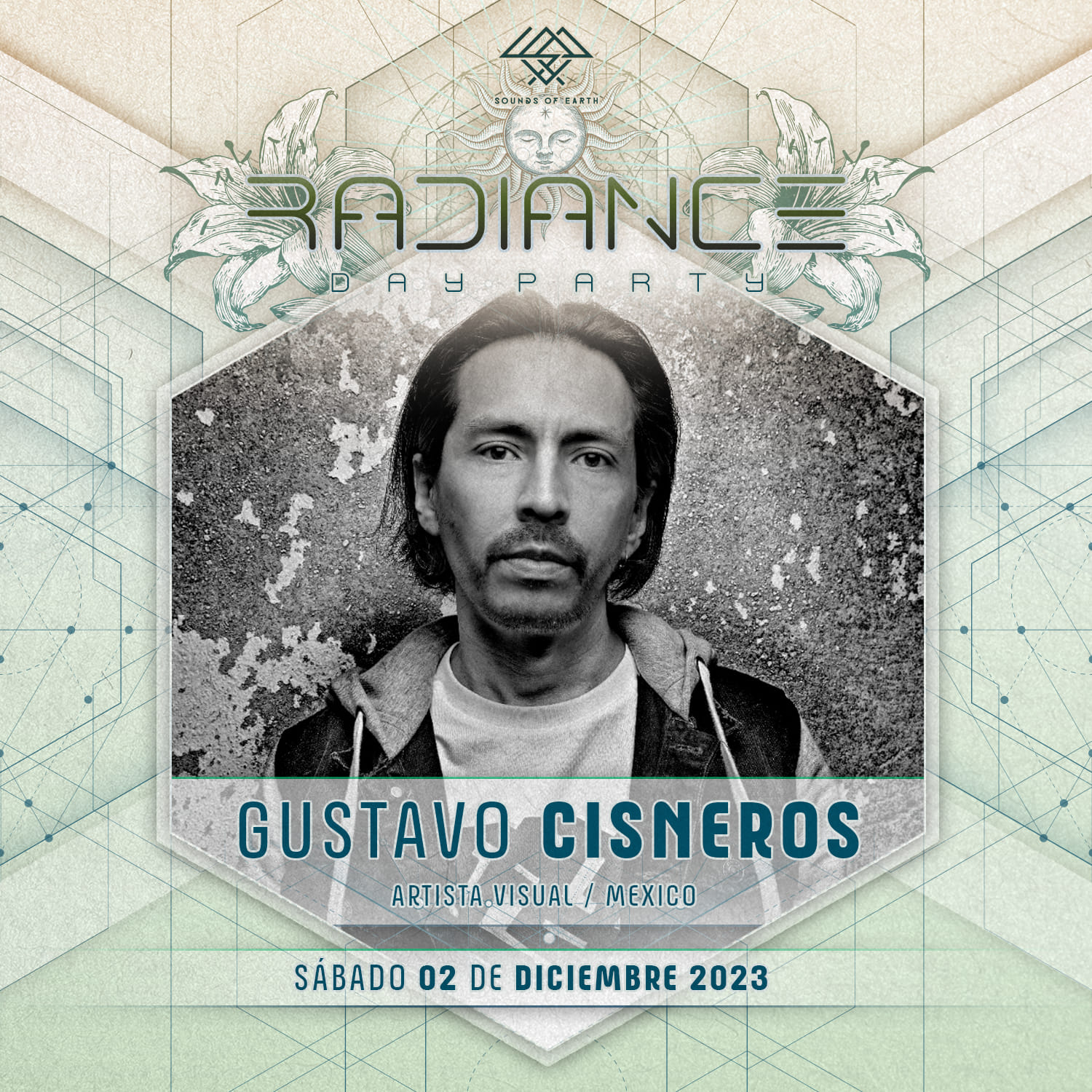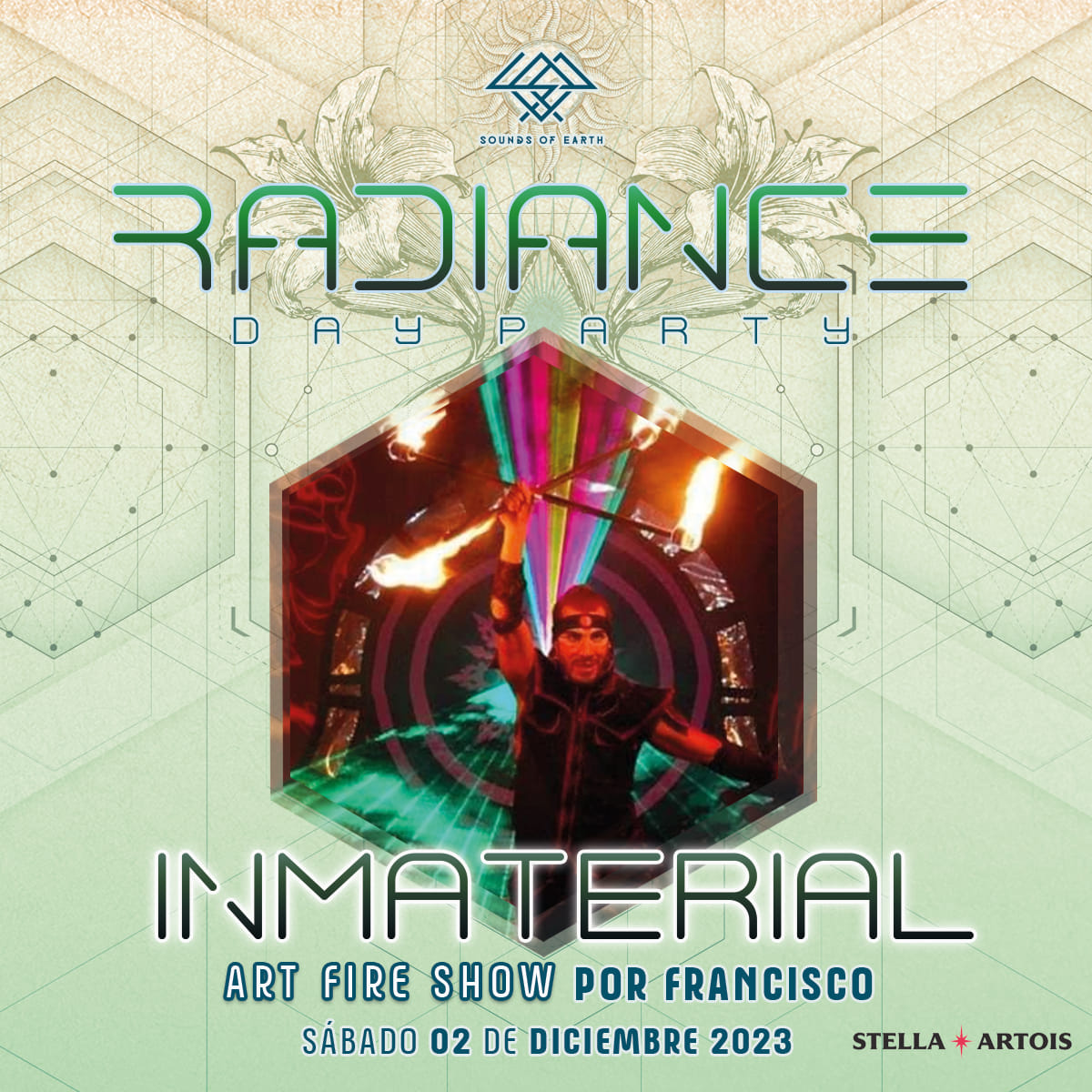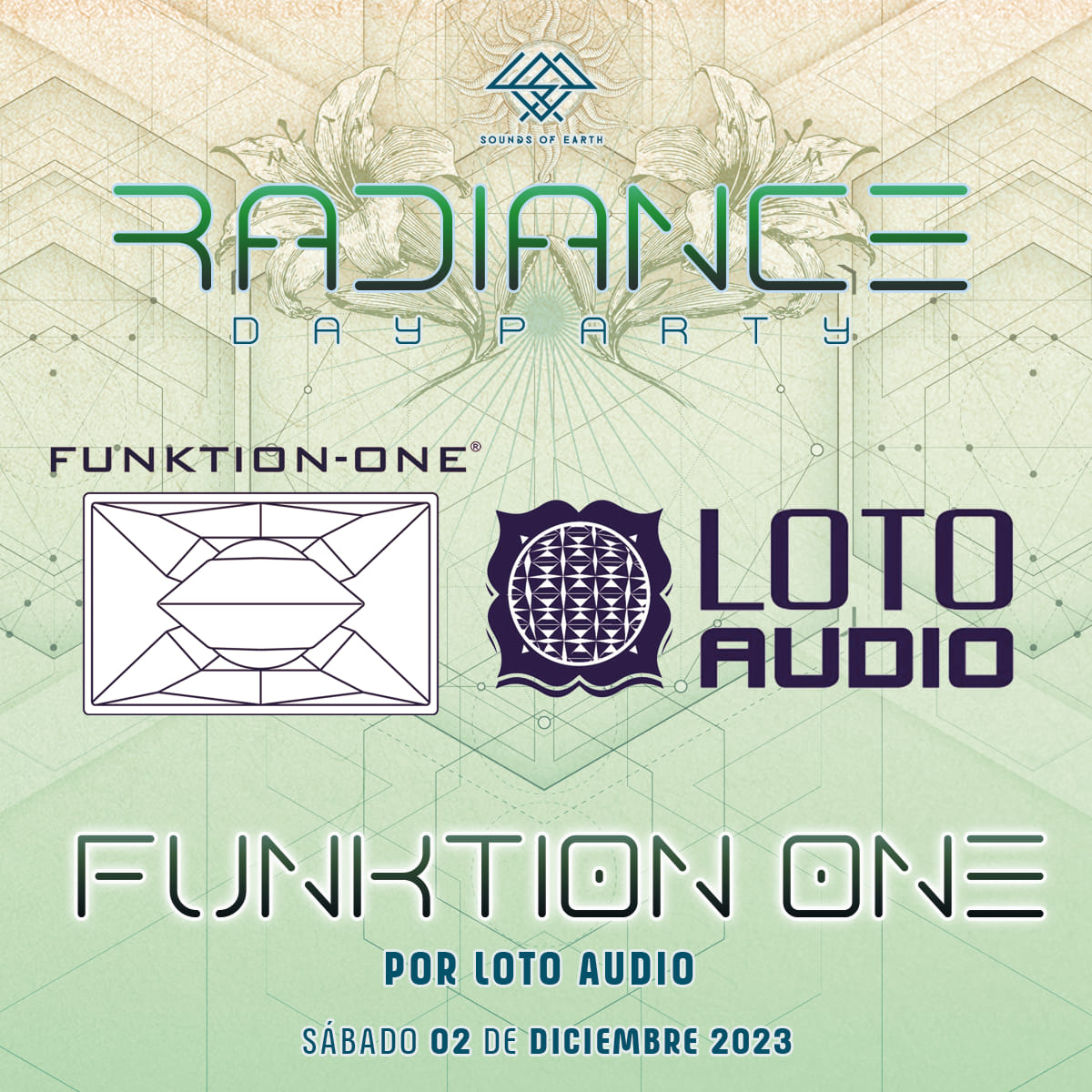 BOLETOS:
Early Bird (hasta el 31 de Mayo) AGOTADO
1ra Fase de Preventa
(del 15 de Junio ​​al 31 de Agosto )
General 700 + cargos (AGOTADO)
Backstage 1000 + cargos (AGOTADO)
2da Fase de Preventa
(del 1 de Septiembre al 1 de Diciembre)
General 950 + cargos
Backstage 1300 + cargos
Haga clic para comprar: 
⬇
¡La ubicación exacta se dará a conocer unas semanas antes del evento!
(A 20 minutos al sur de la CDMX)
(Inicia mediodía del Sábado y Termina 7am del Domingo)
https://radiance.soundsofearth.net/
Instagram:
@soundsofearthrecords
@radiancedayparty
Conoce los horarios de las diversas actividades en #RadianceDayParty
Recuerda que el evento es una experiencia musical, visual y física par la tu.
¡Disfruta de cada actividad!
Recuerda que empezamos el sábado a medio día y el evento termina el domingo 7 Am.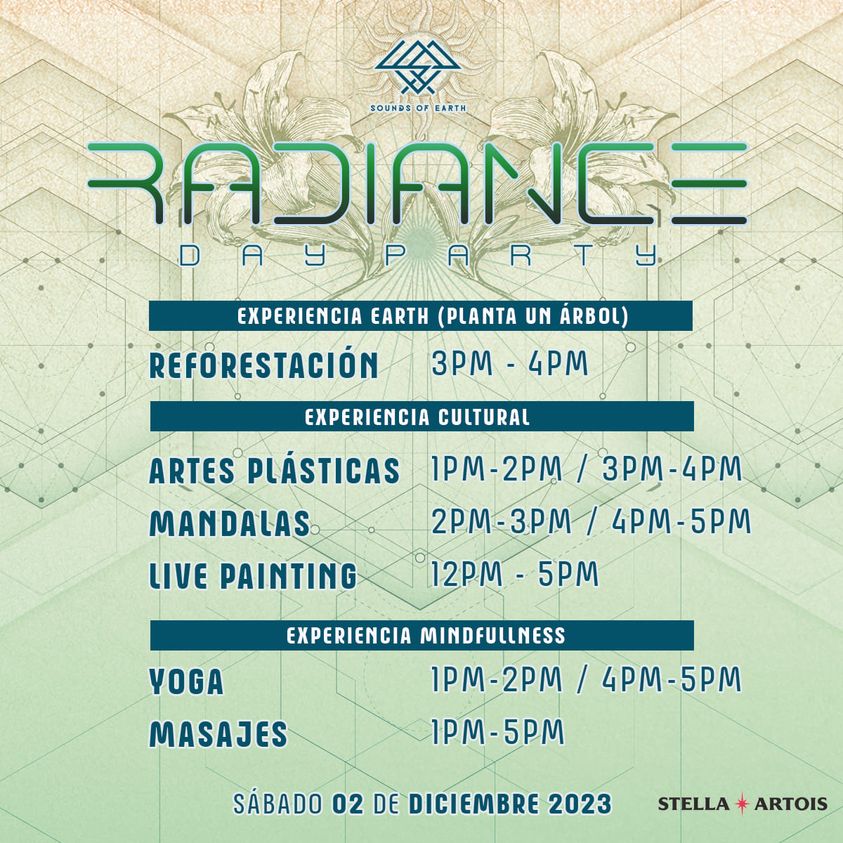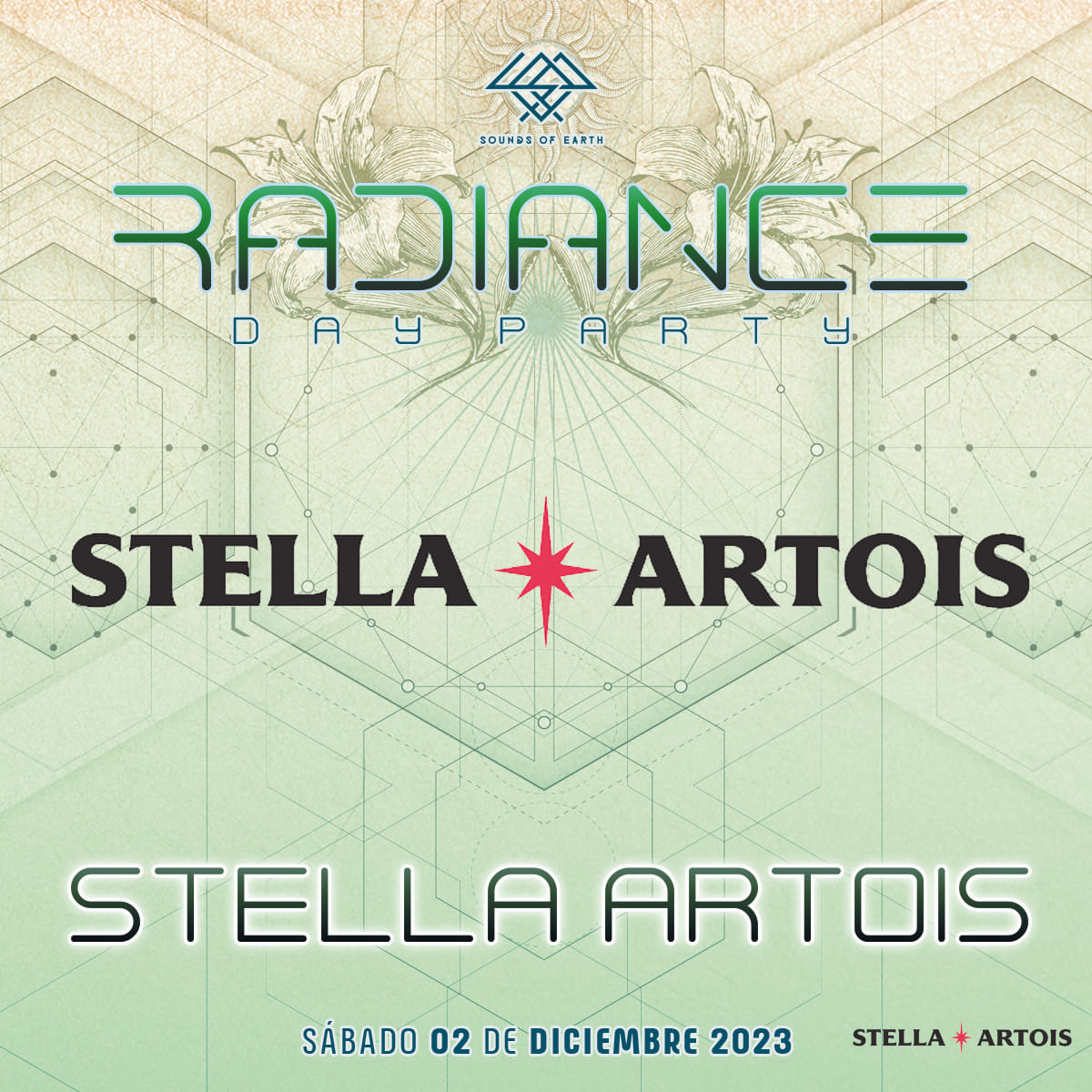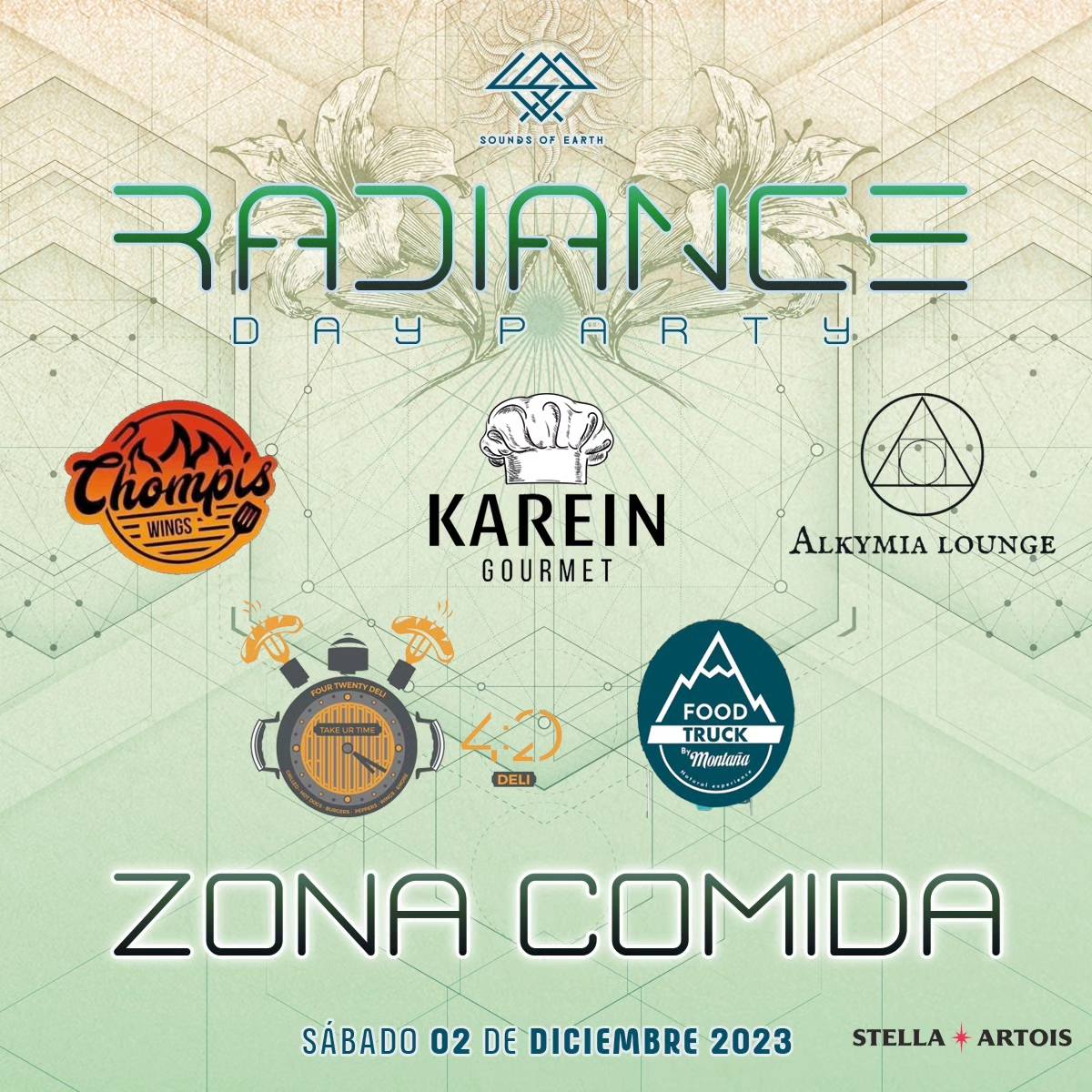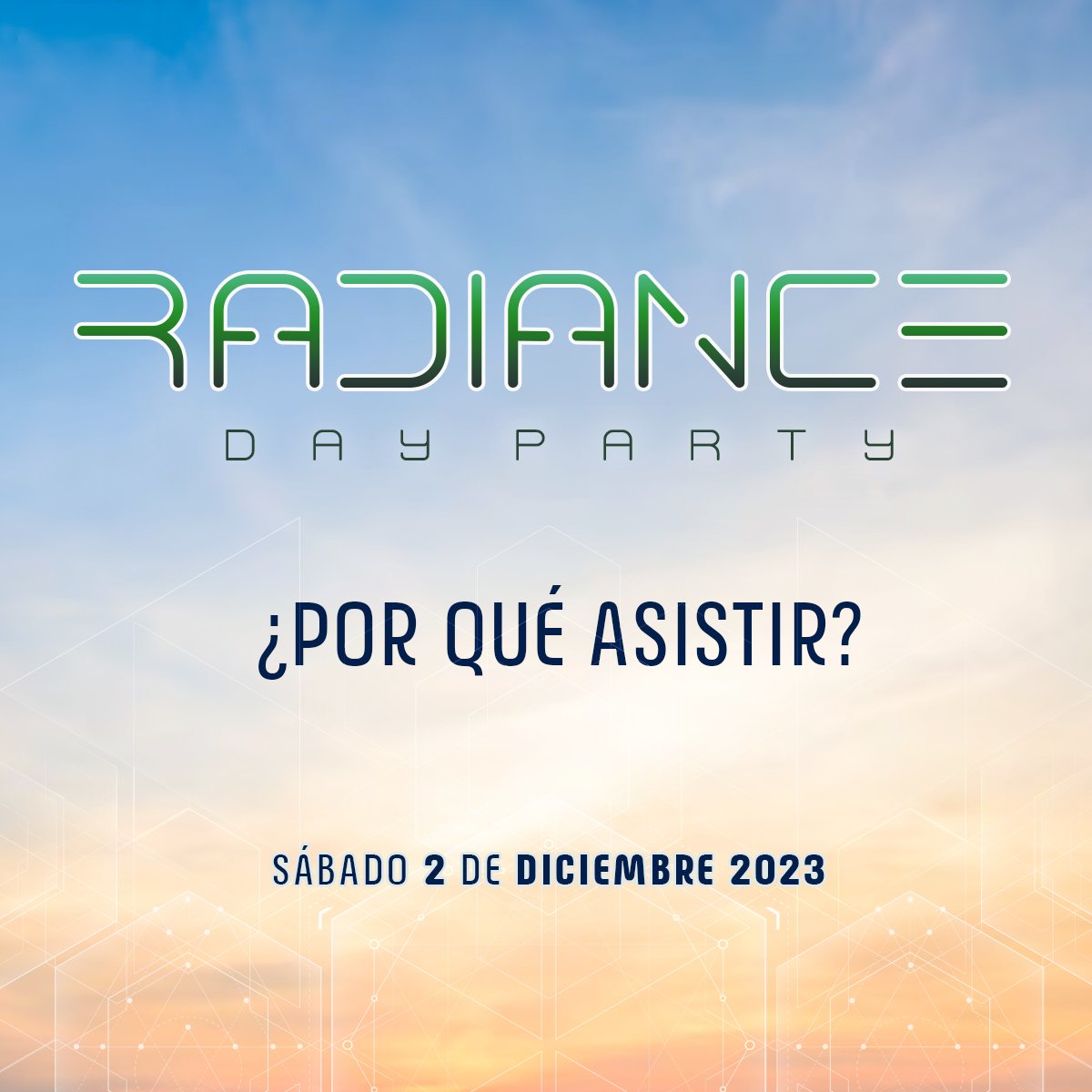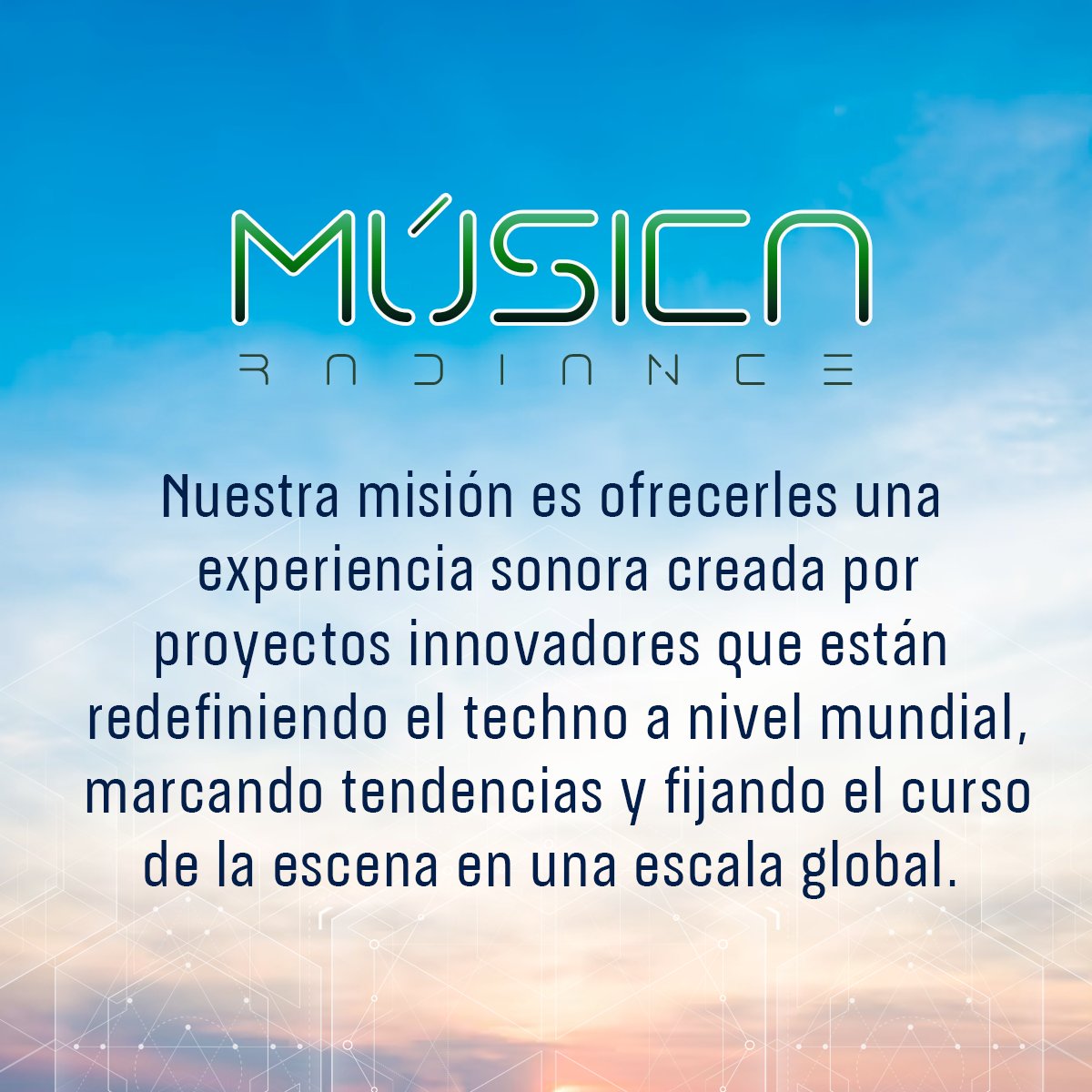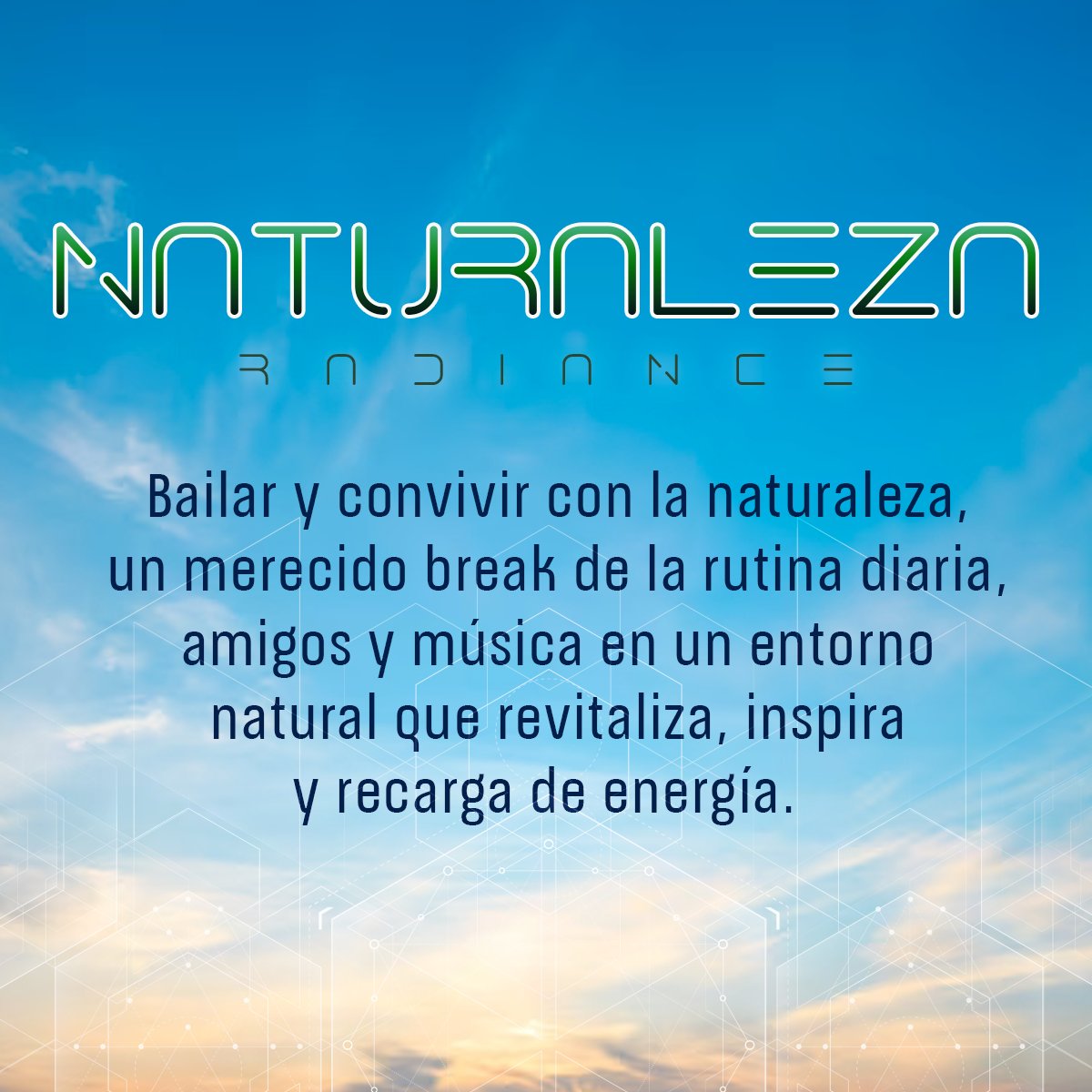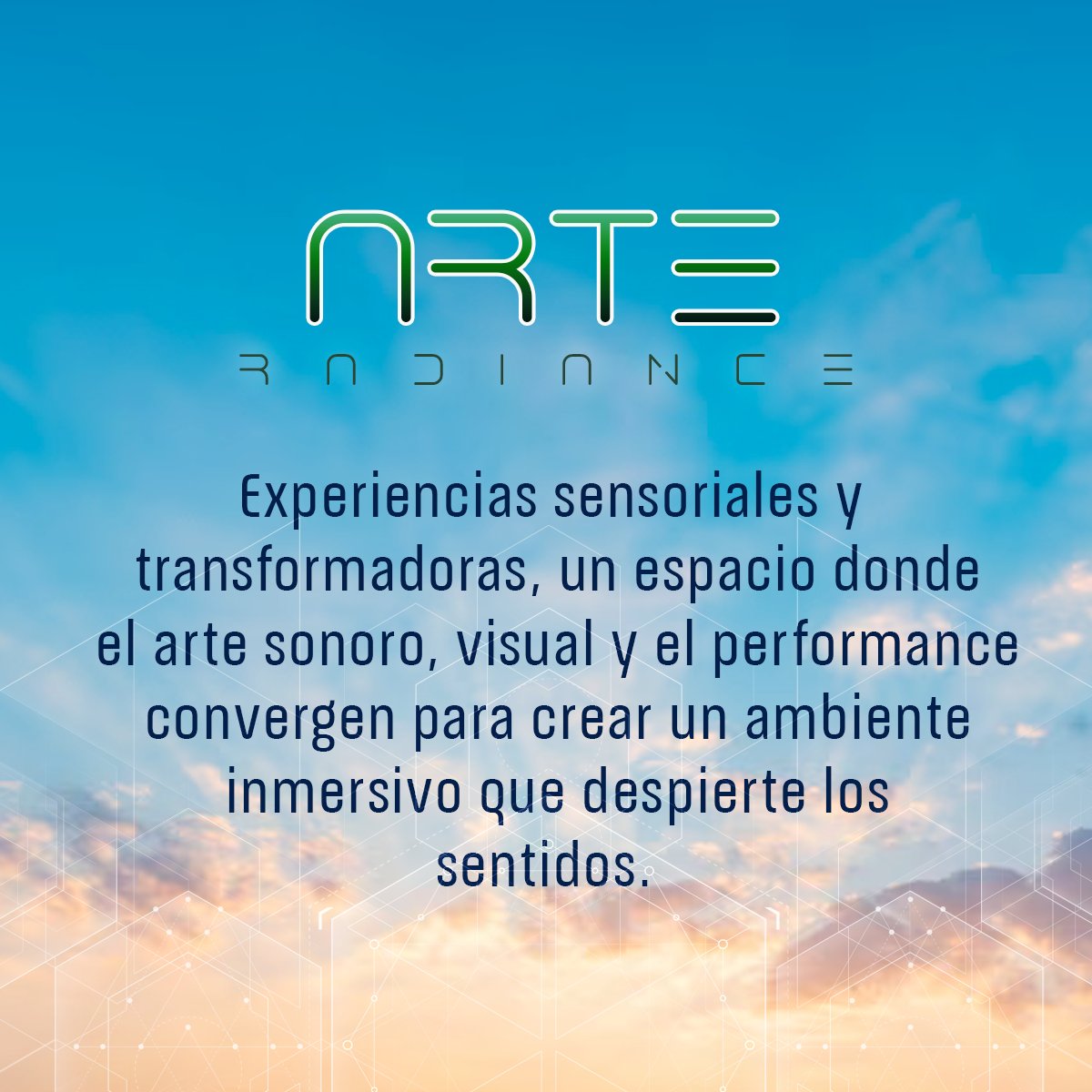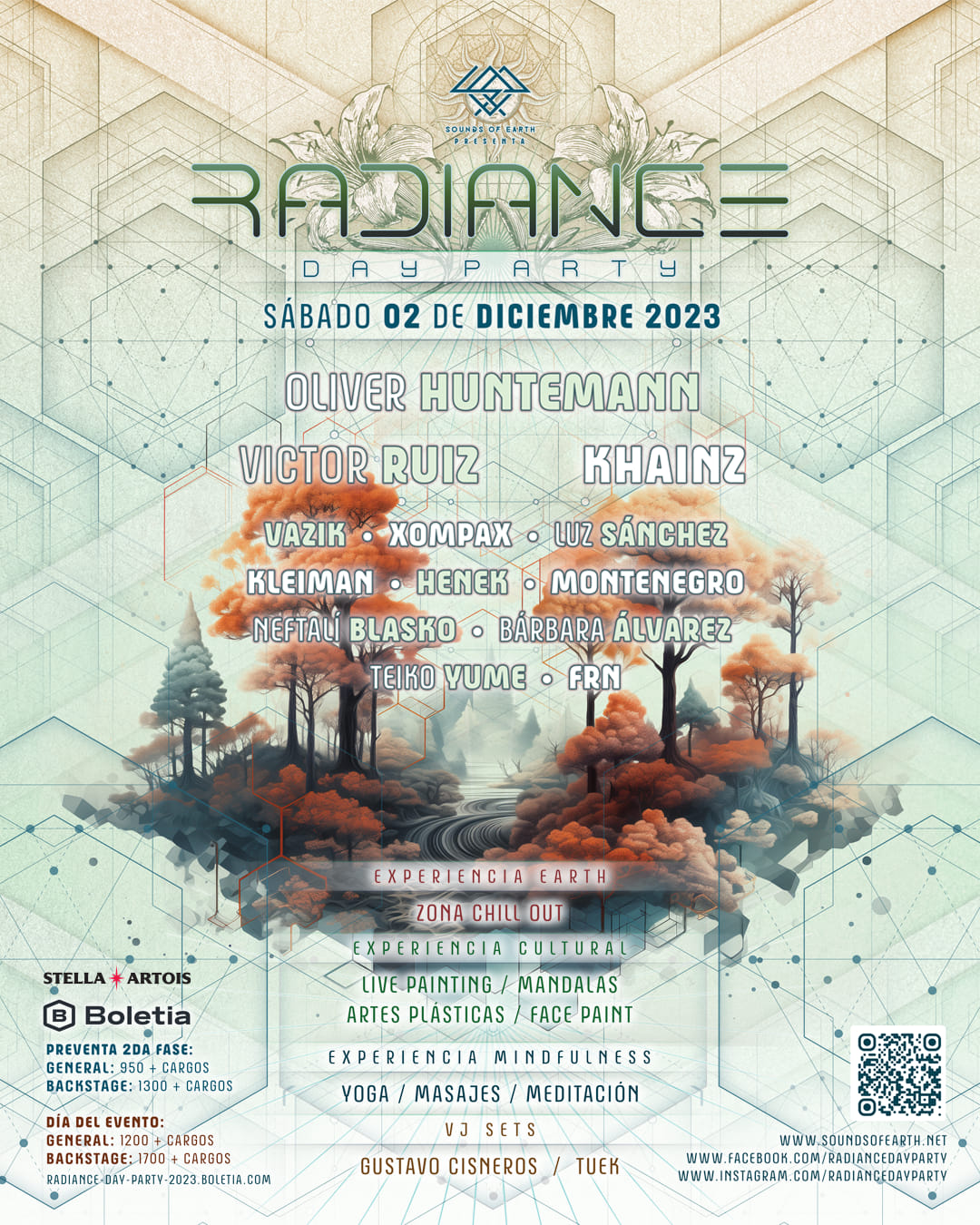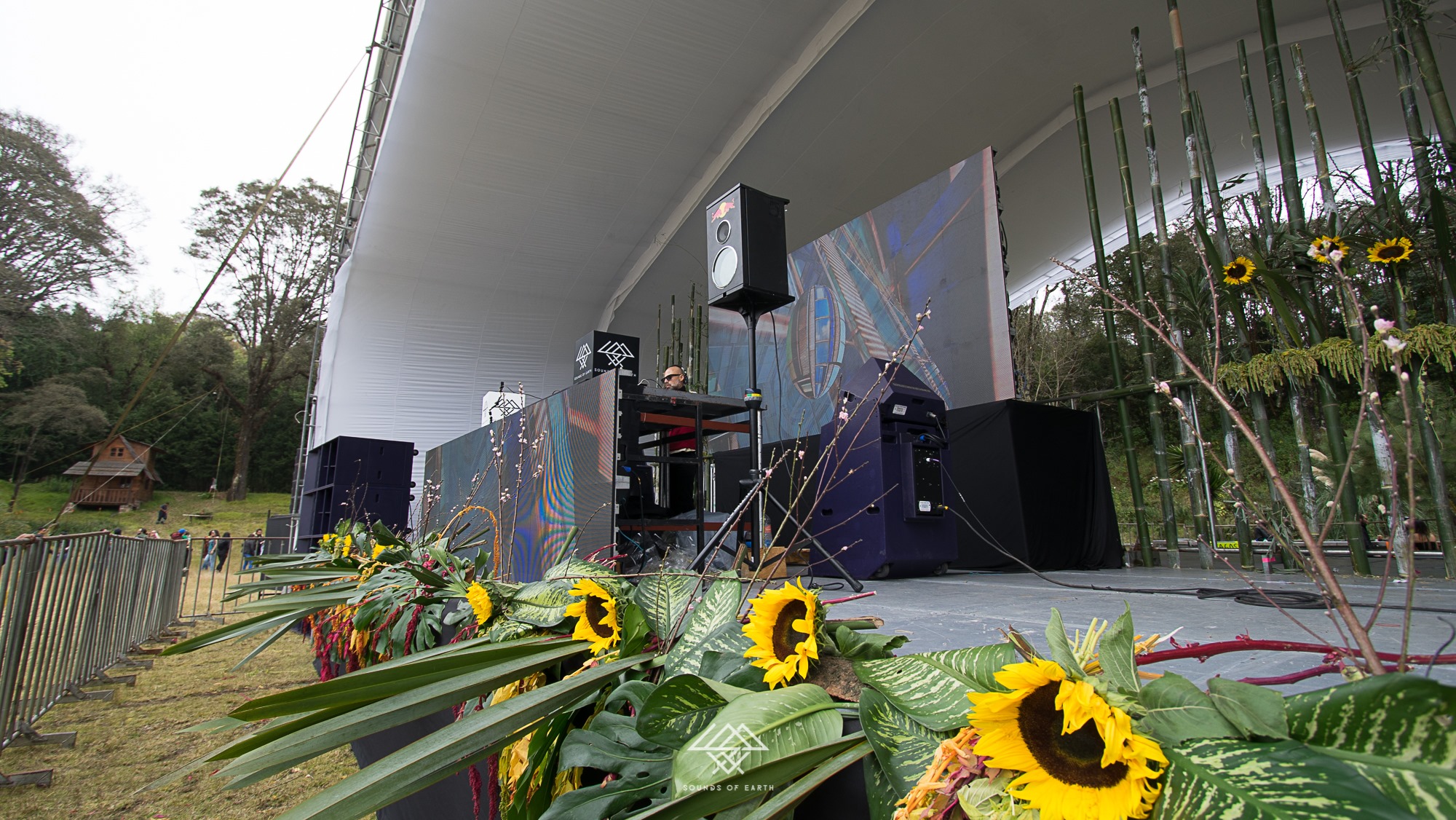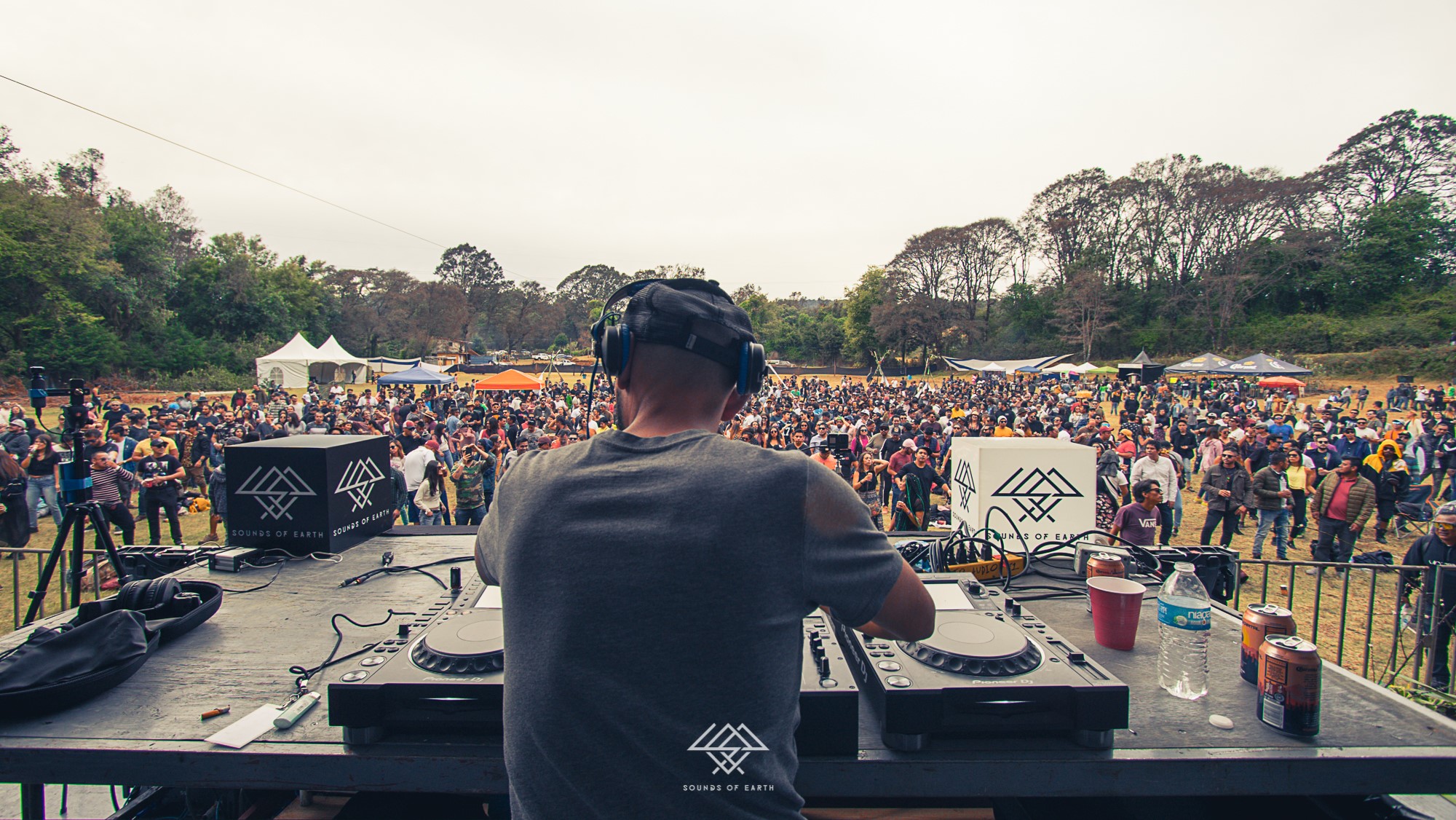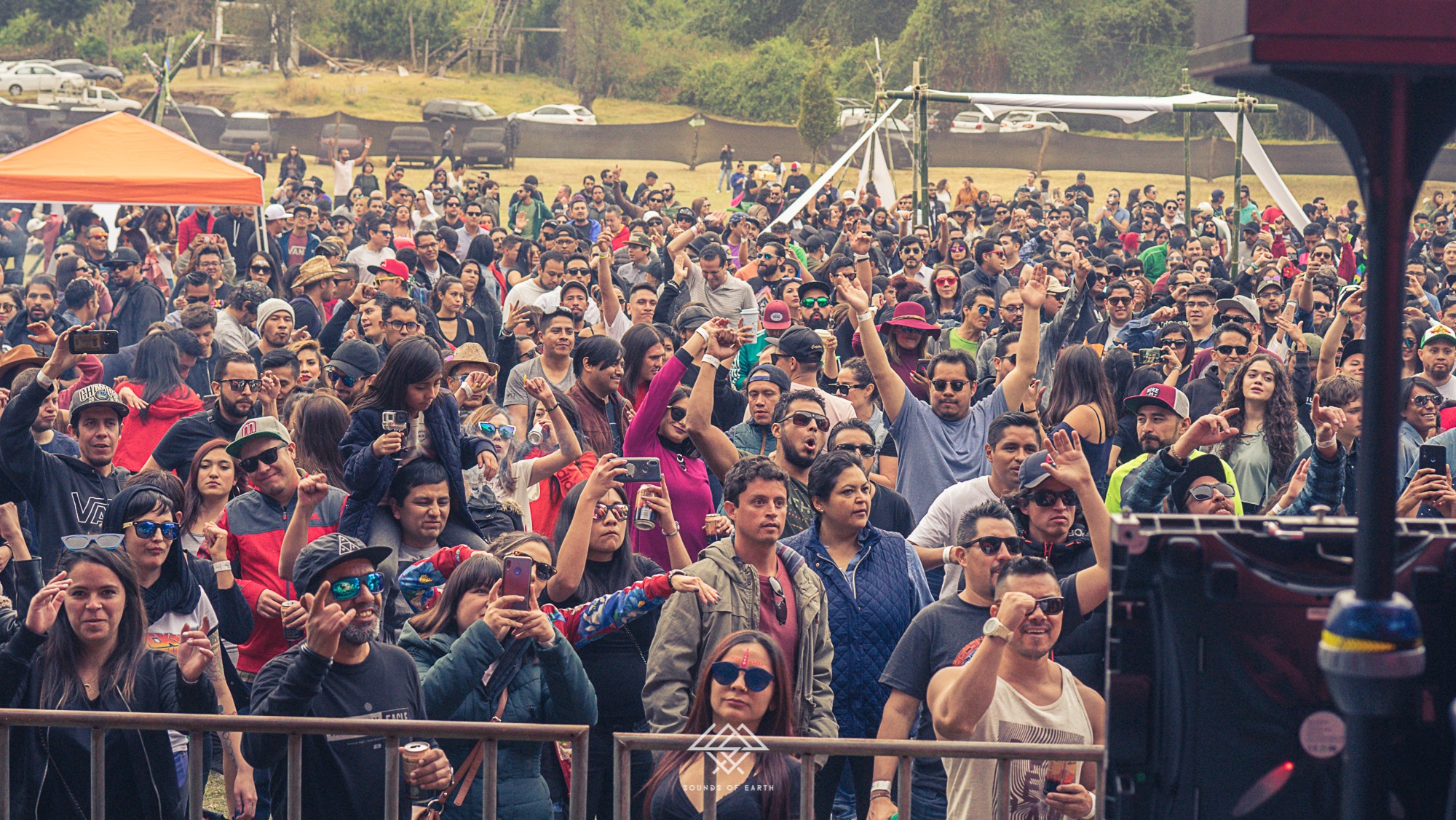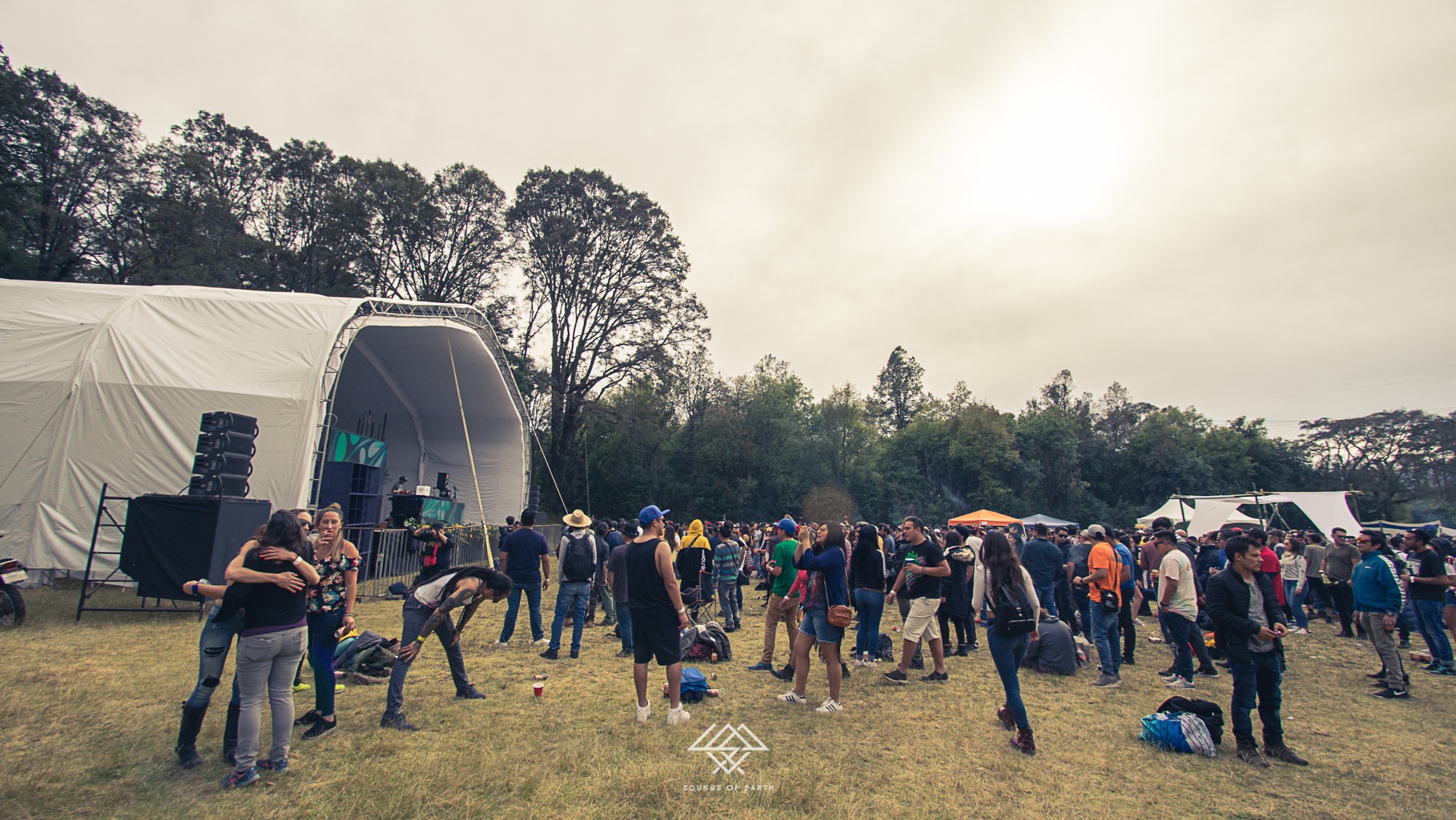 ¿NO TIENES COMO LLEGAR?
¡Te dejamos estas opciones!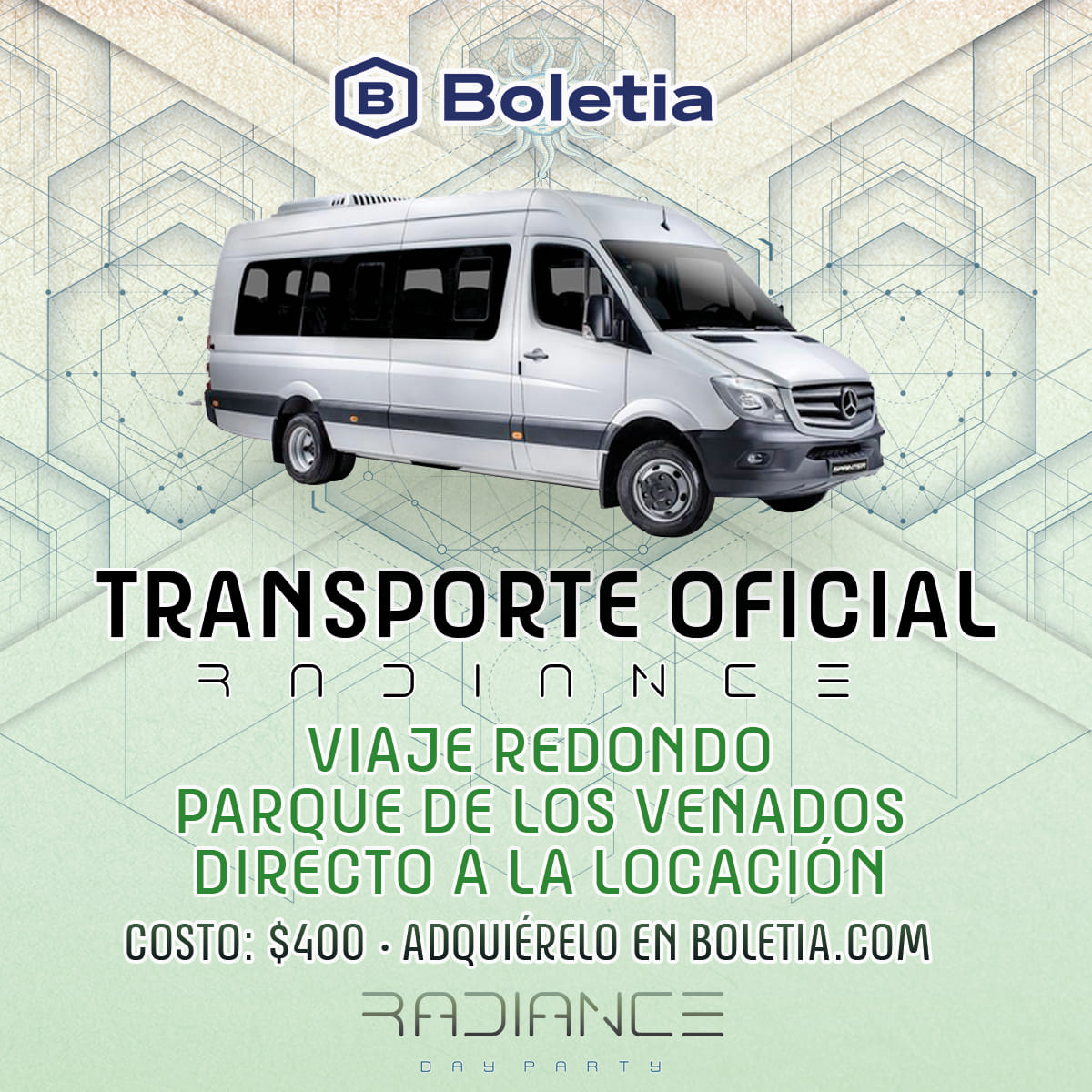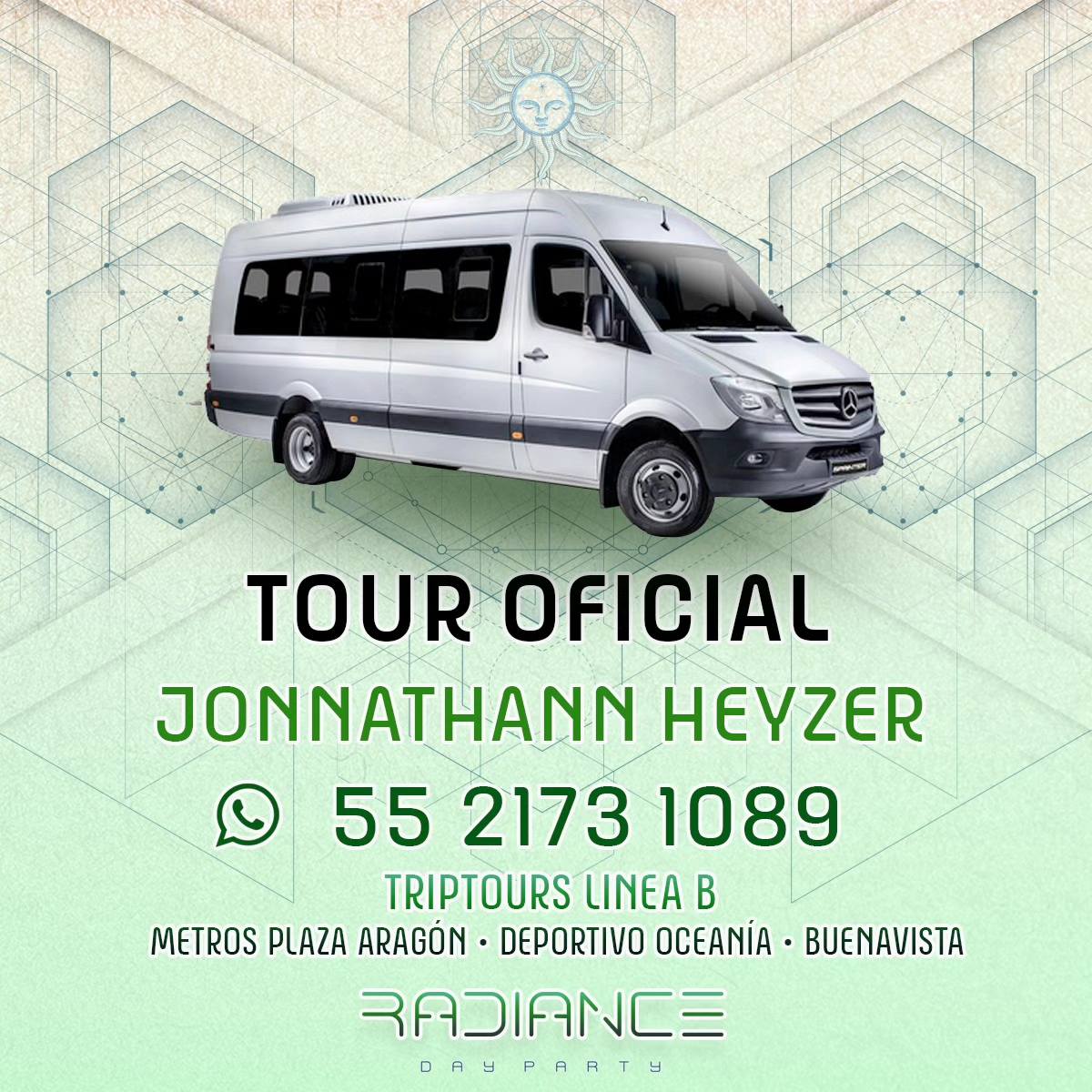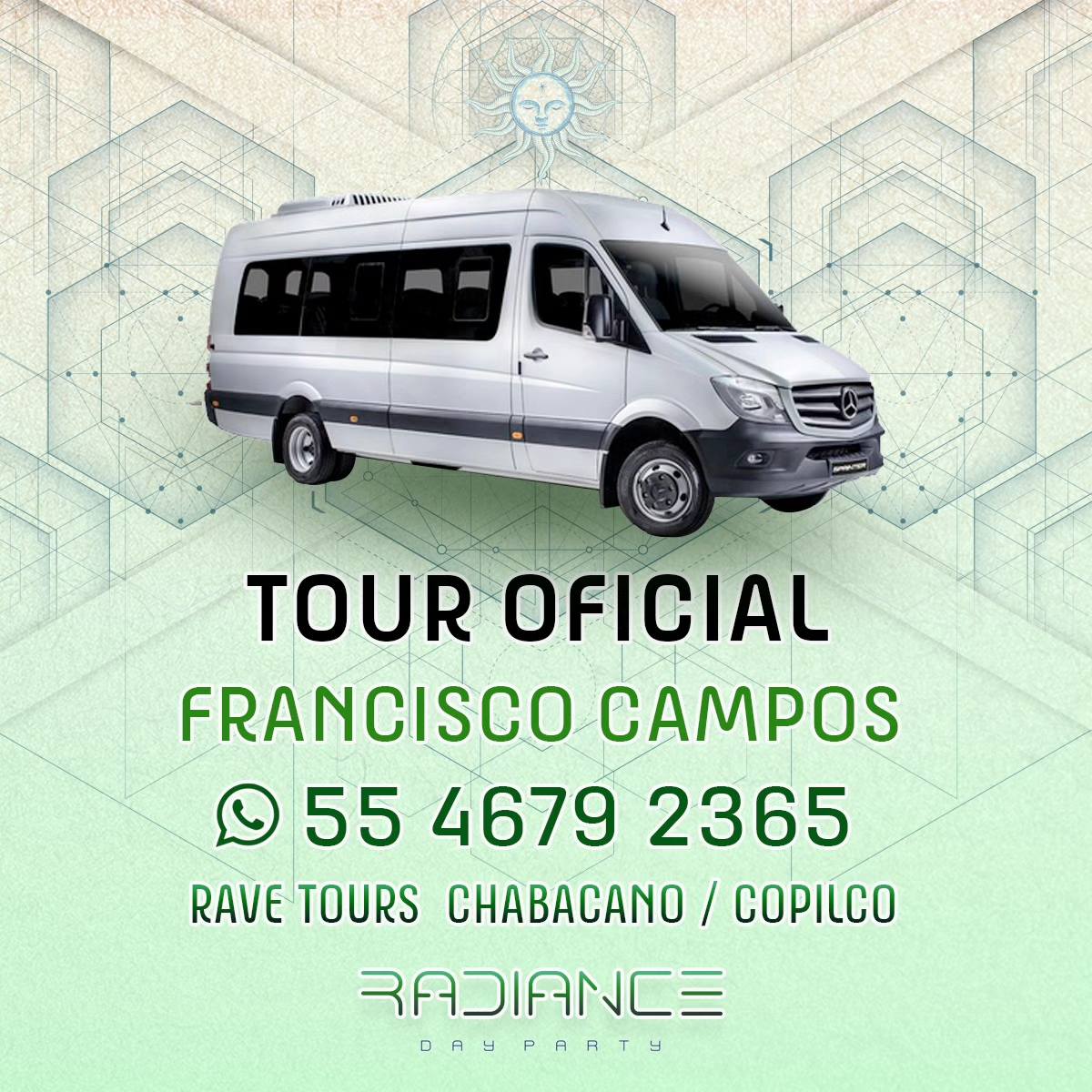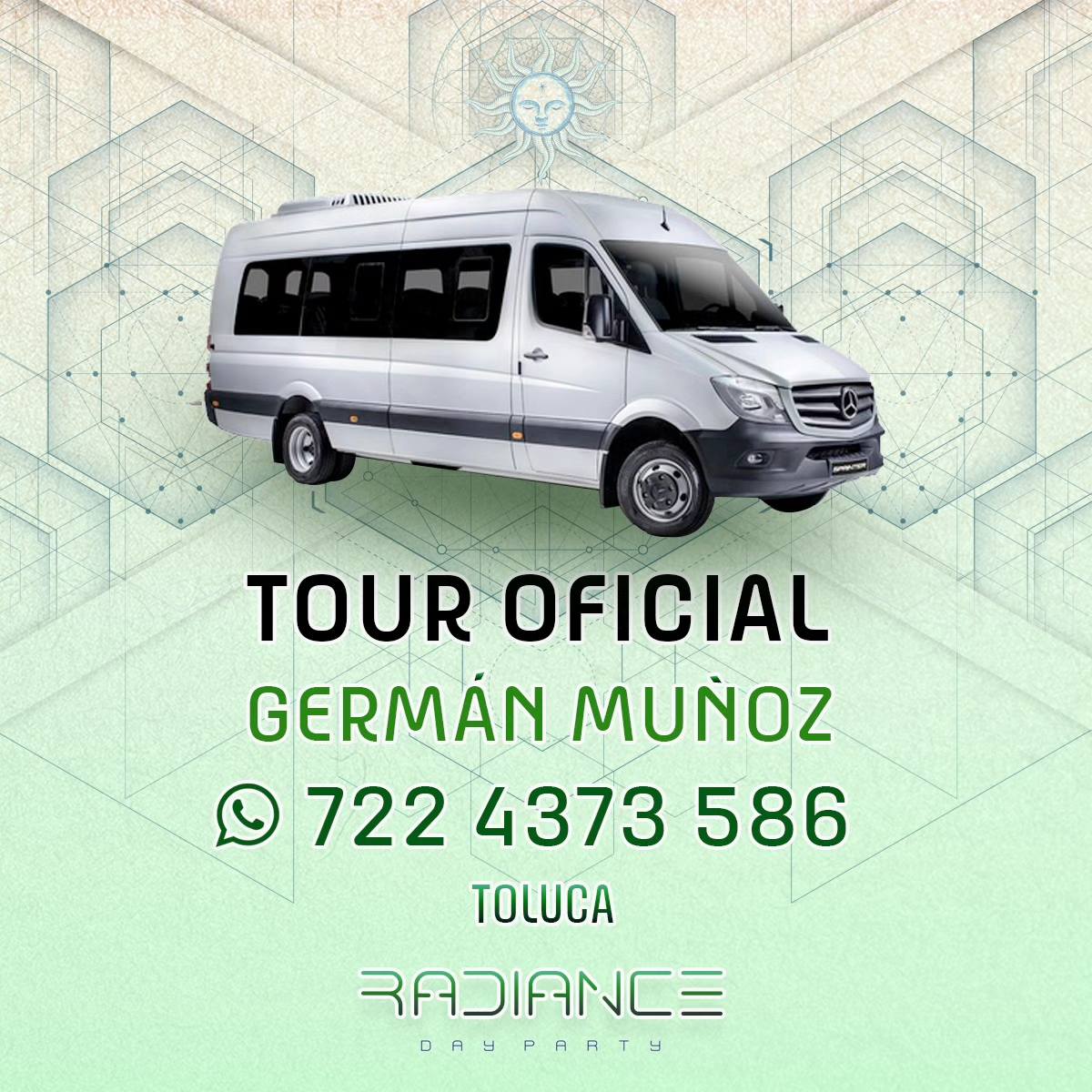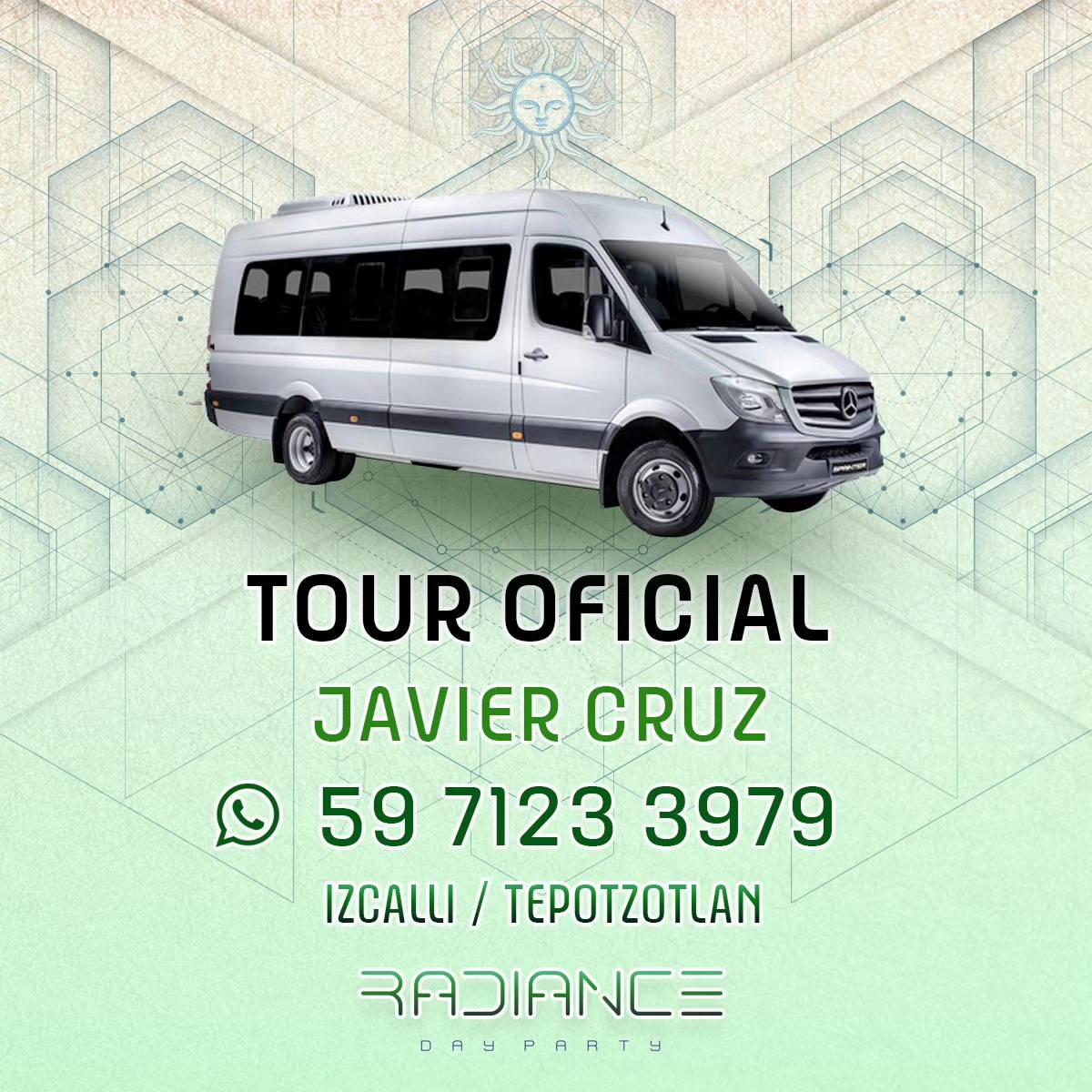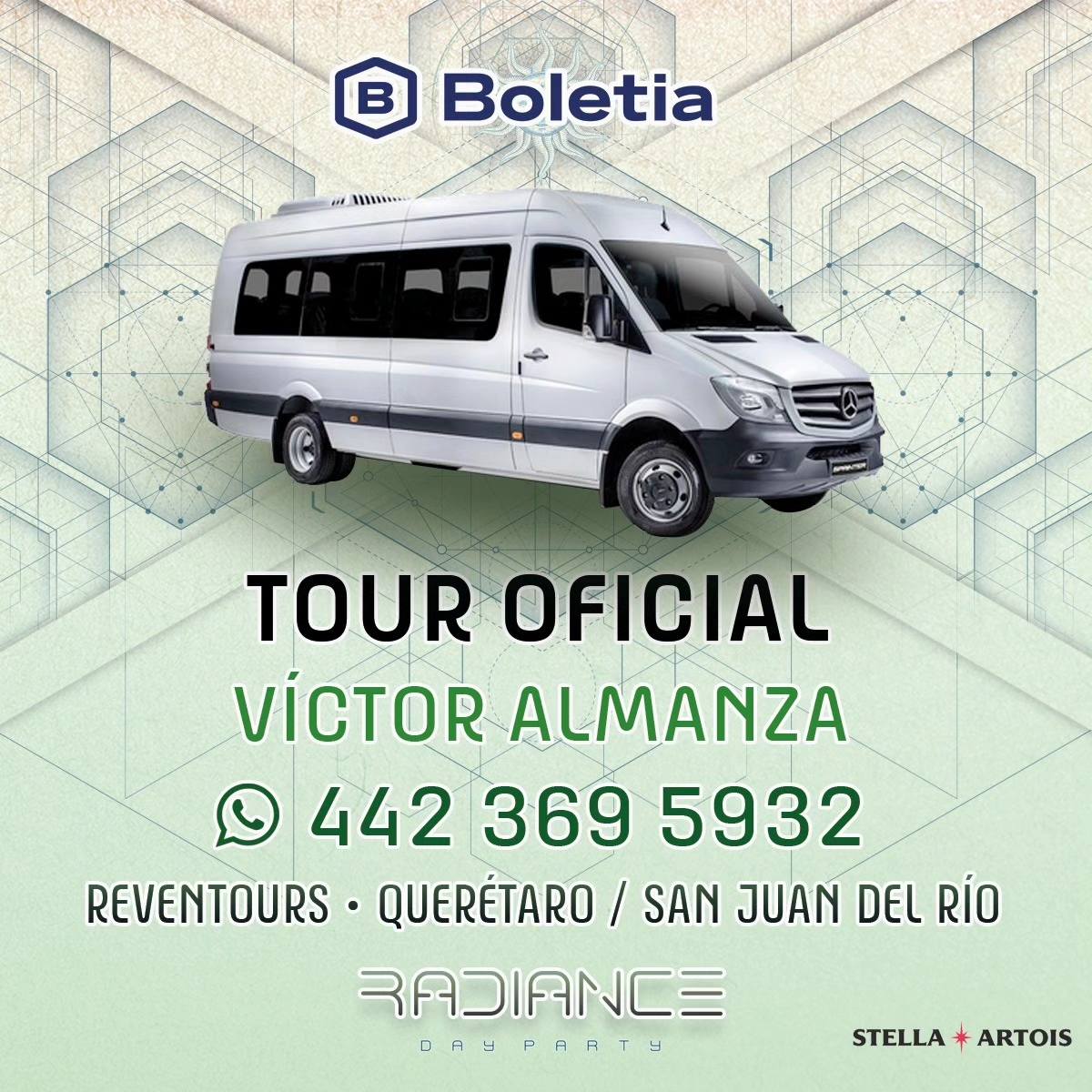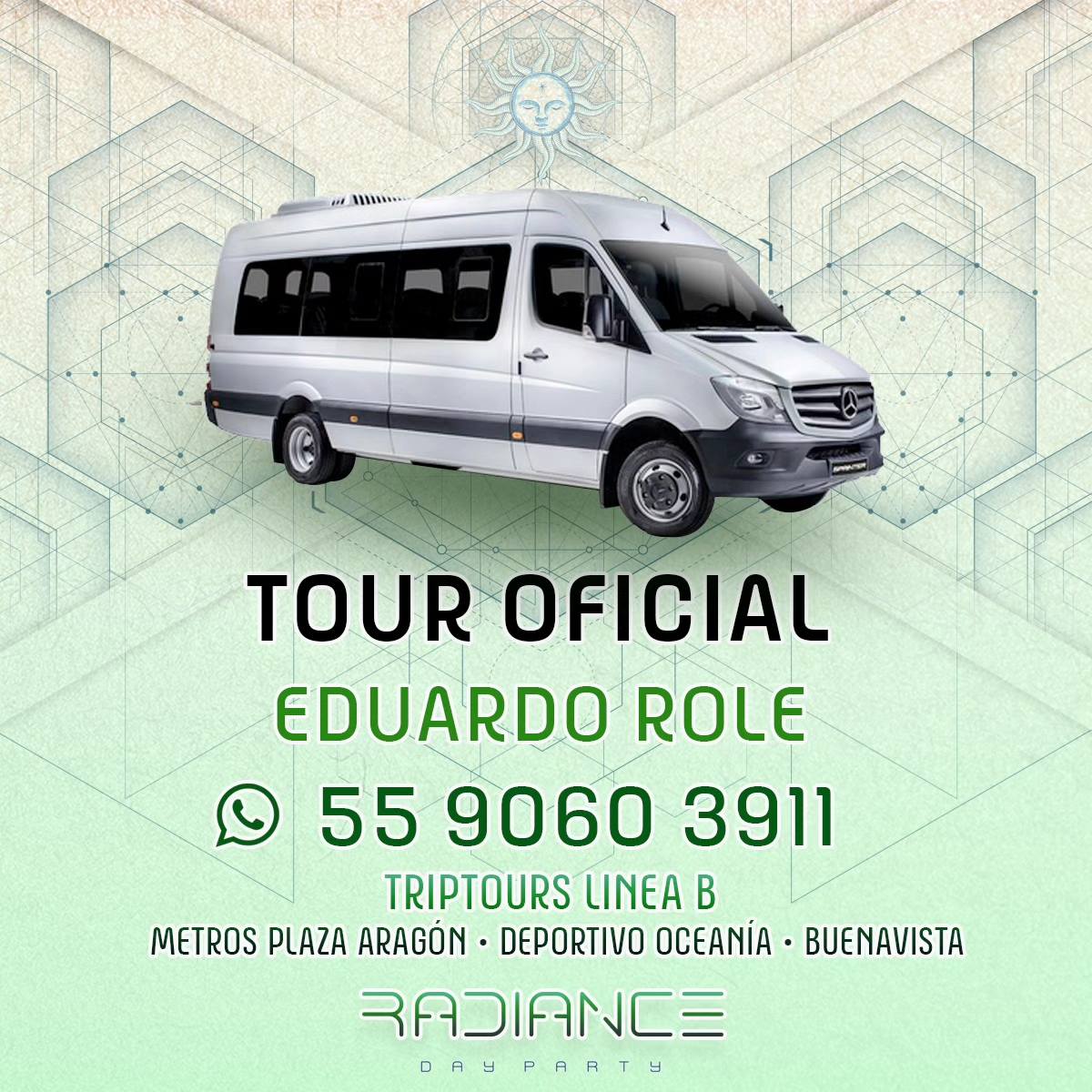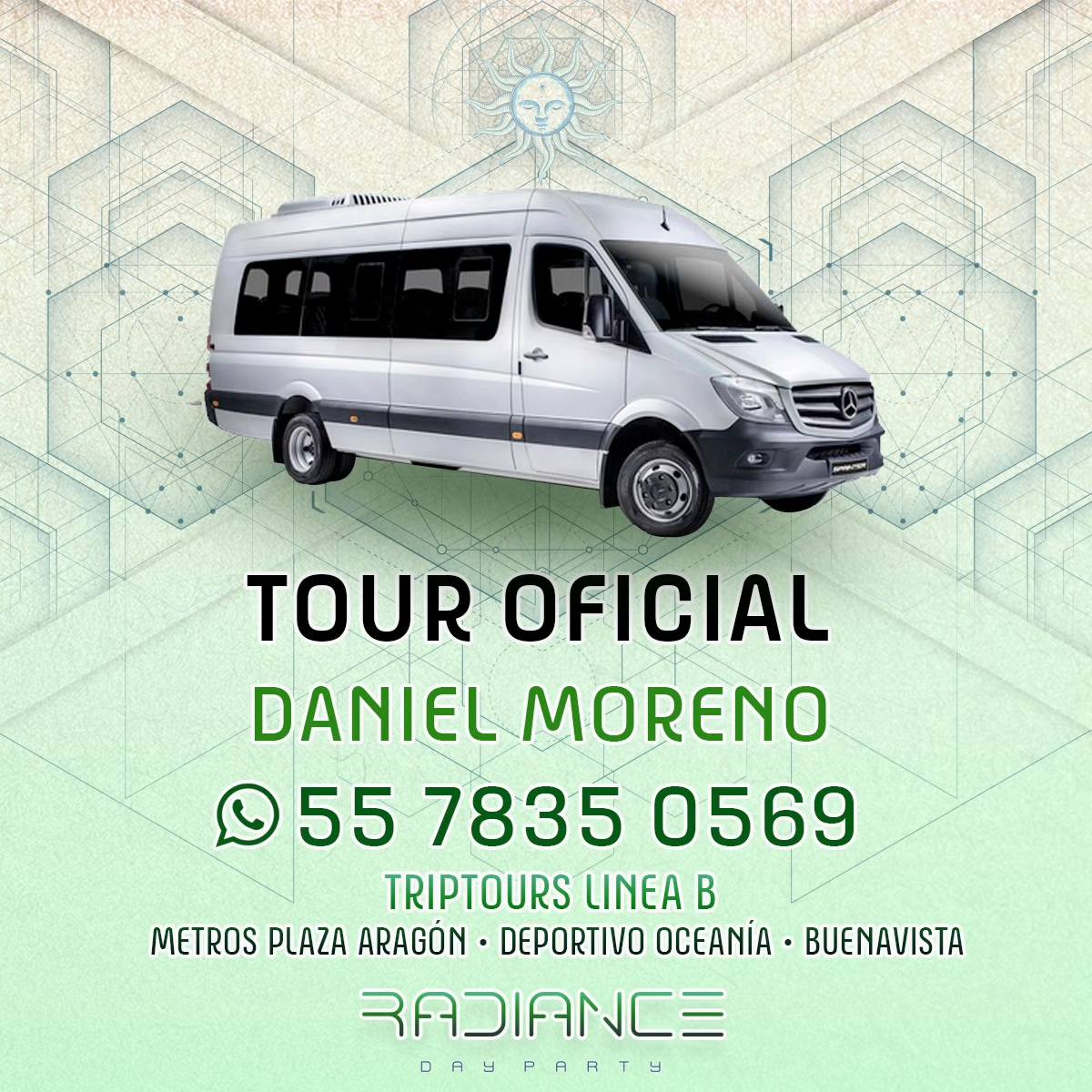 ¡REGLAMENTO Y RECOMENDACIONES!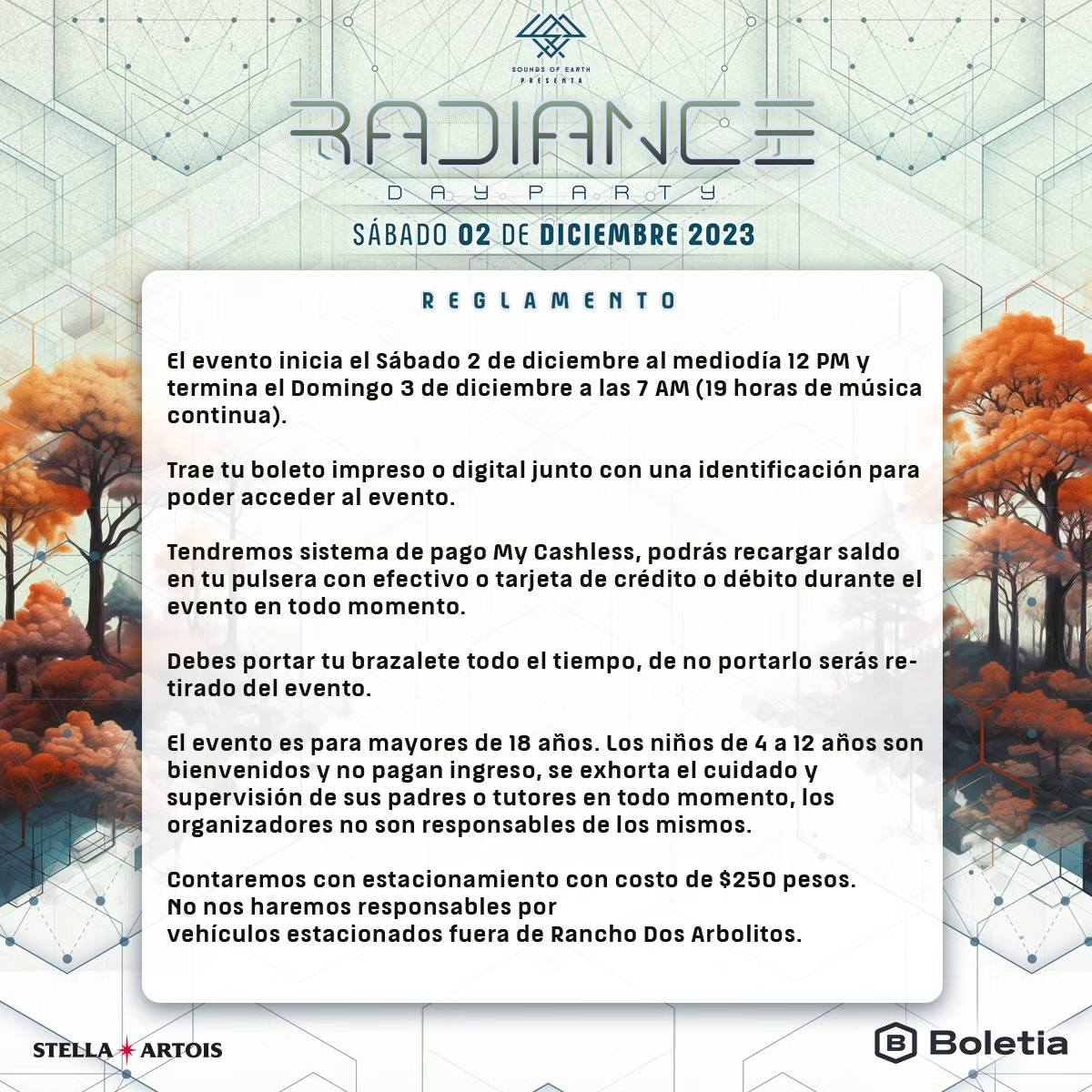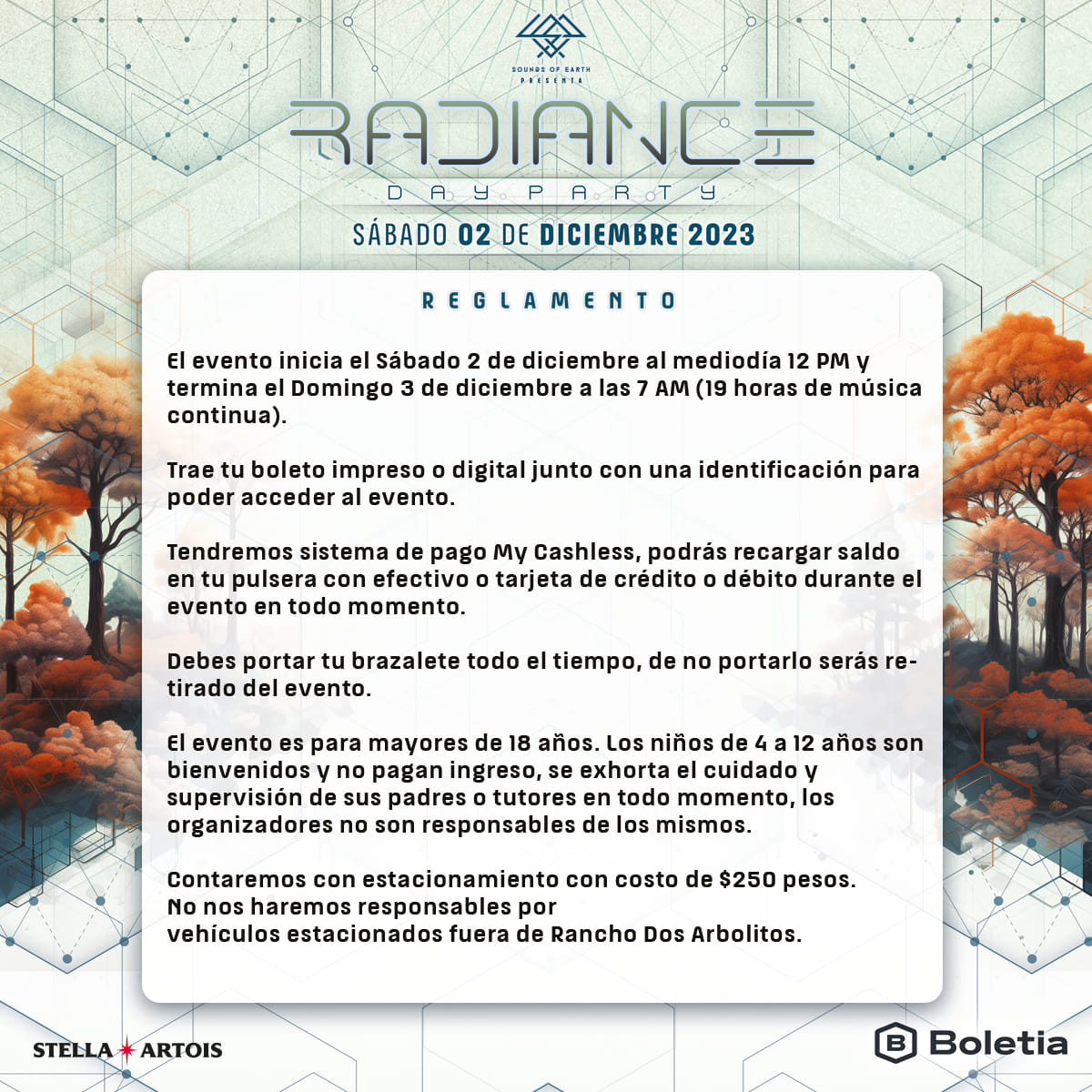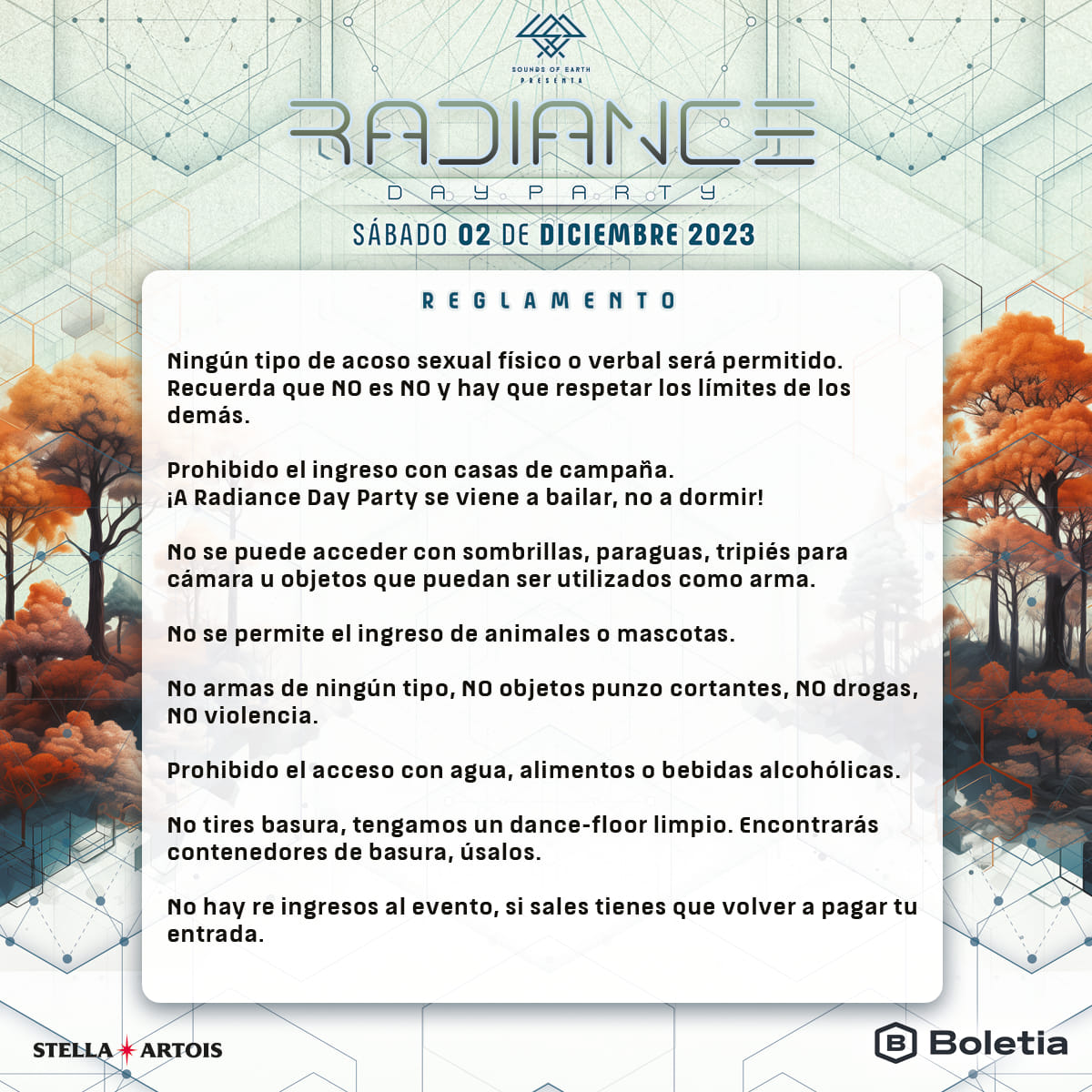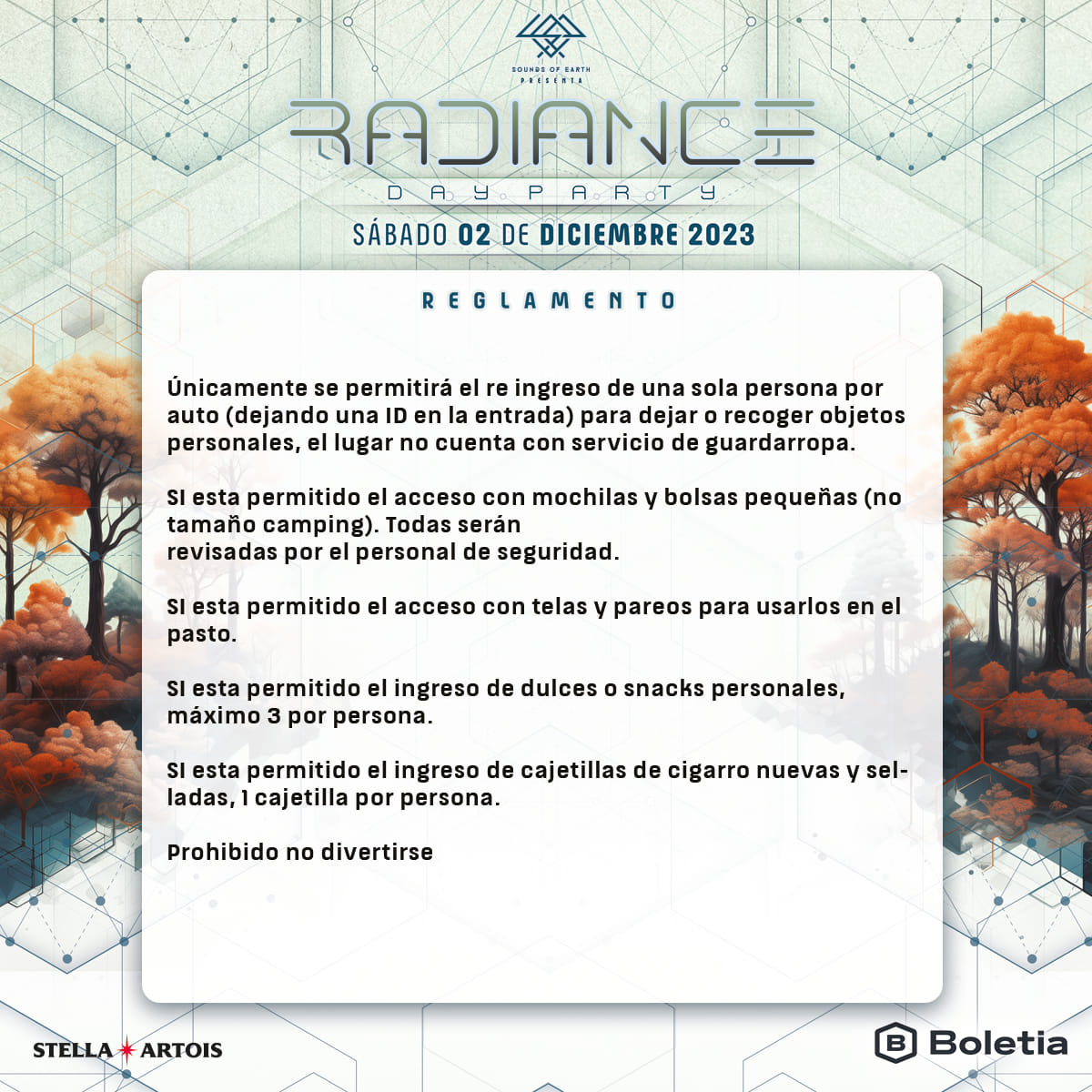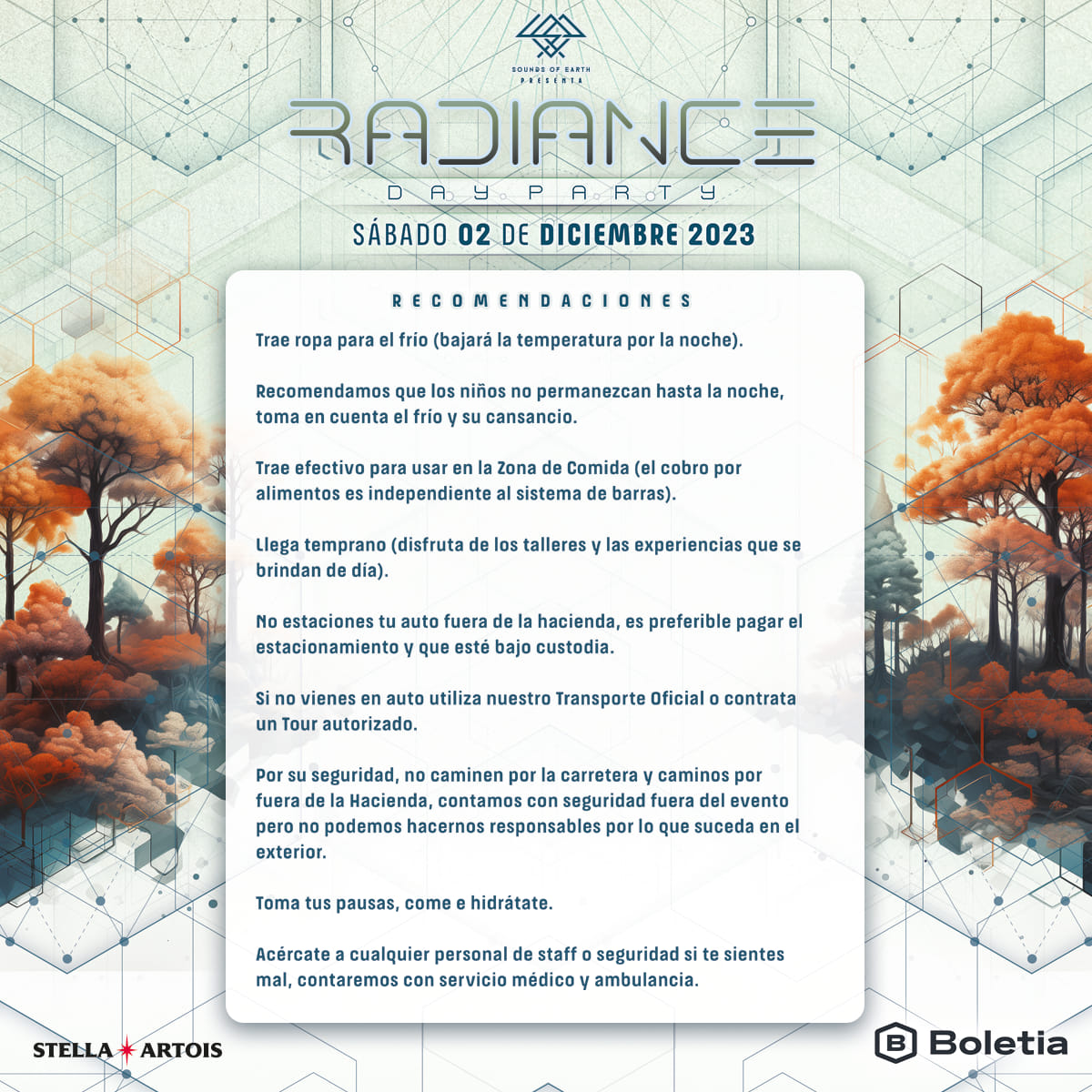 ¡LOCACÍON!
 RANCHO DOS ARBOLITOS, TRES MARÍAS, MORELOS.