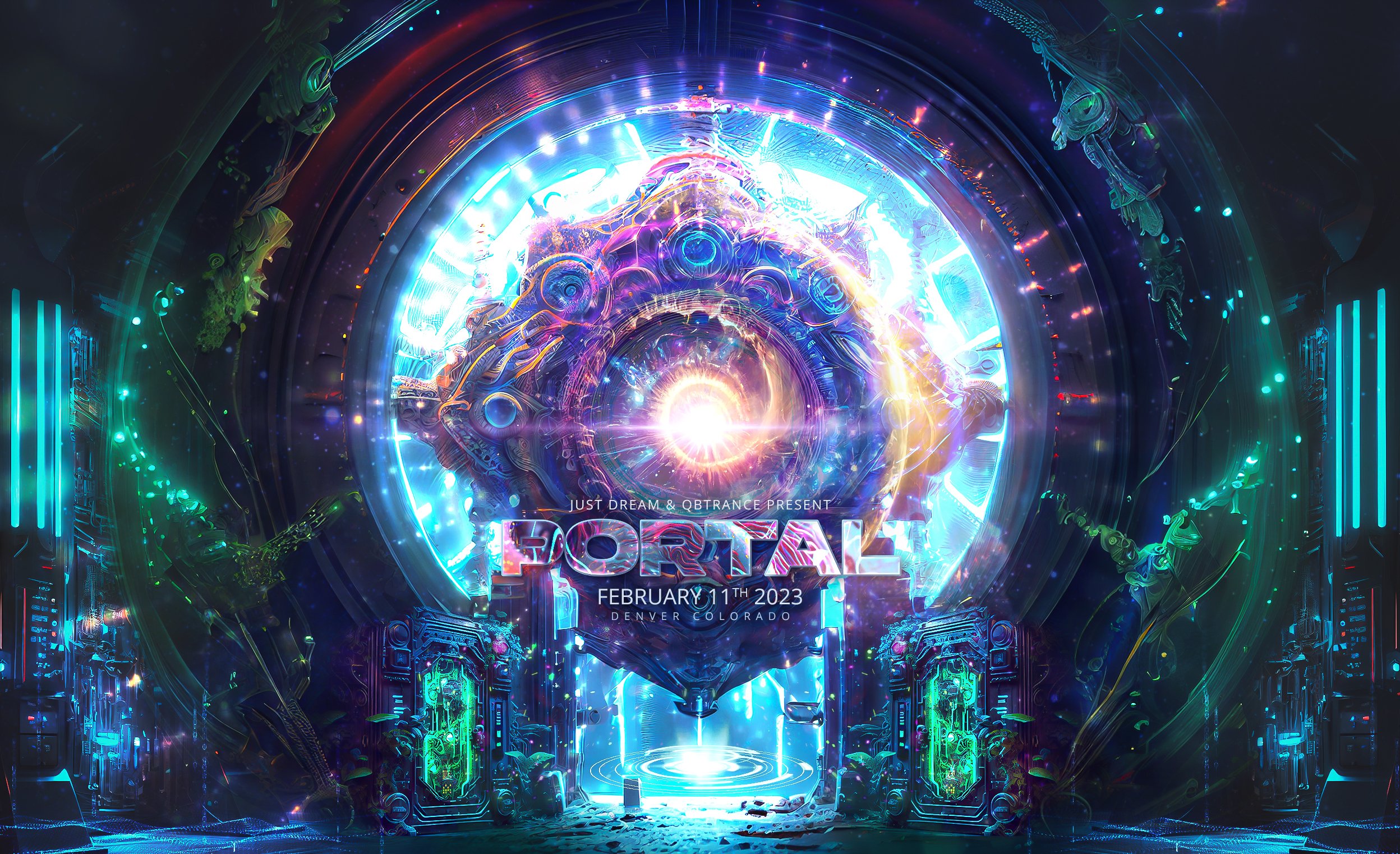 JUST DREAM & QBTRANCE
PRESENT:
PORTAL
~ Creating new paths in 2023, we begin with PORTAL, a gateway leading into the void of a cross-dimensional state of mind and being, guided by energetic, psychedelic sound, pushing us to catch that ecstatic groove beyond borders.
We will facilitate the cosmic construction of this ethereal entrance, but you are who must step through, discovering the limitless other side of the Trance Dimension.
Join us on Feb 11th for an all night Psychedelic Trance Dance, guided through the PORTAL by Sonic Wizards leading us across multi-planes of existence, and taking us on a journey sure not to be missed.
It is time to gather and step through together…
HYPERDIMENSIONAL NAVIGATION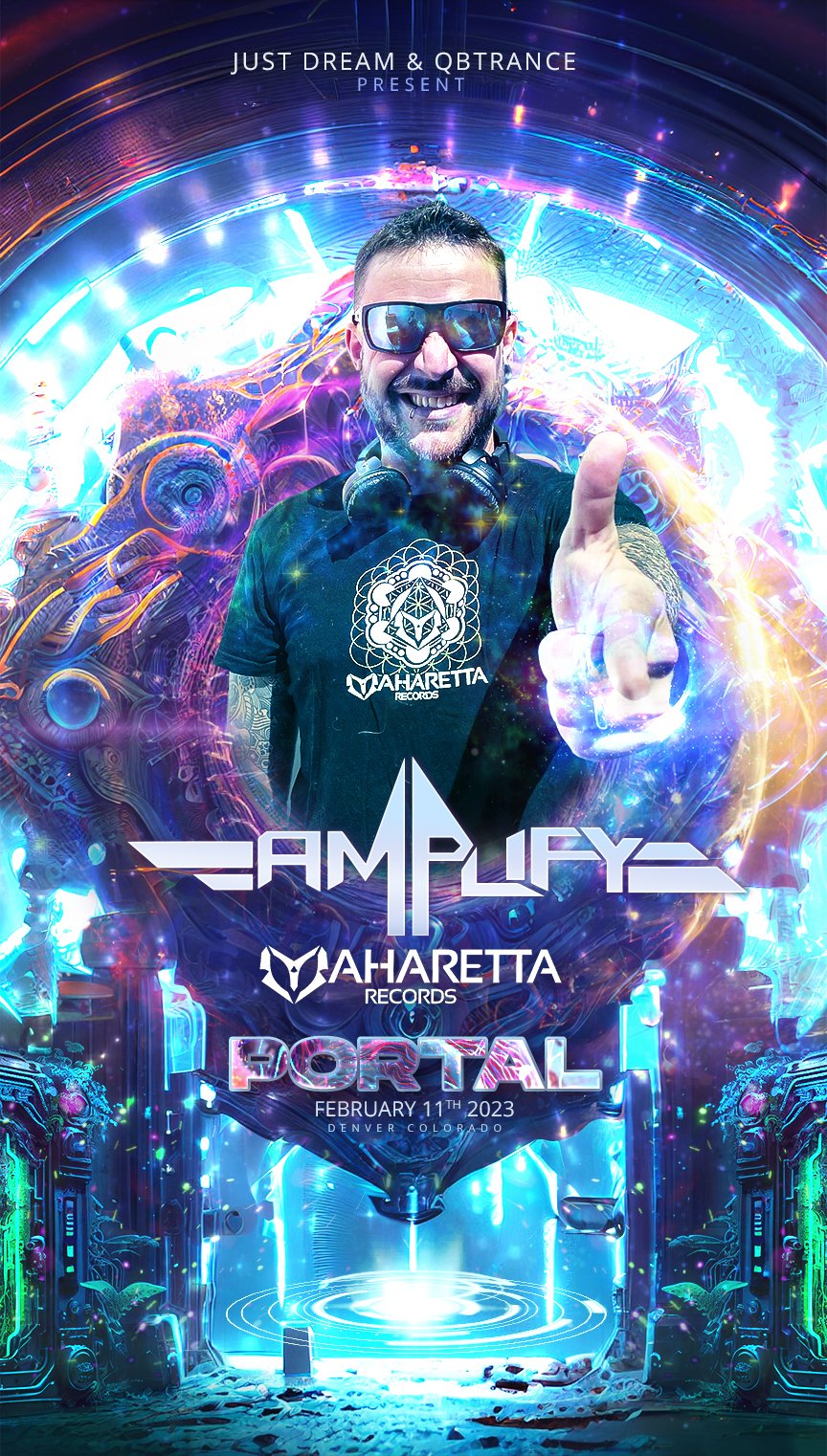 AMPLIFY, UK // MX

- [ Maharetta Records//Antu Records ]
:: The mind behind the project Amplify is Andrew Olavarrieta, member of the well established psychedelic trance duo known as Delysid (Hypnoise + Amplify) and the more underground Wicked Wires.
Half Mexican half British, since 1998 Amplify has developed his full-on Psy Trance sound to mash up dance floors around the world and has clearly demonstrated the talent for creating a distinctive shamanic style of trance music.
Always being very interested in explore the cutting edge sounds and the mind blowing rhythms of trance, Amplify has joined Antu & Maharetta Records sonic sorcerers and his productions are enchanting dancefloors around the world.
Amplify have mashed up dancefloors in the biggest festivals around the globe like Universo Paralello (Brasil), Hilltop, Origens (India), Full Moon Festival (Germany), Odissey, Atmosphere, Mikology (Mexico), Psybertech Festival (Portugal), Existence Festival (Spain), The Experience Festival (Thailand) and have played in many countries like Cyprus, Austria, Guatemala, Chez Republic, Italy, Israel, England and many more. ::
______________________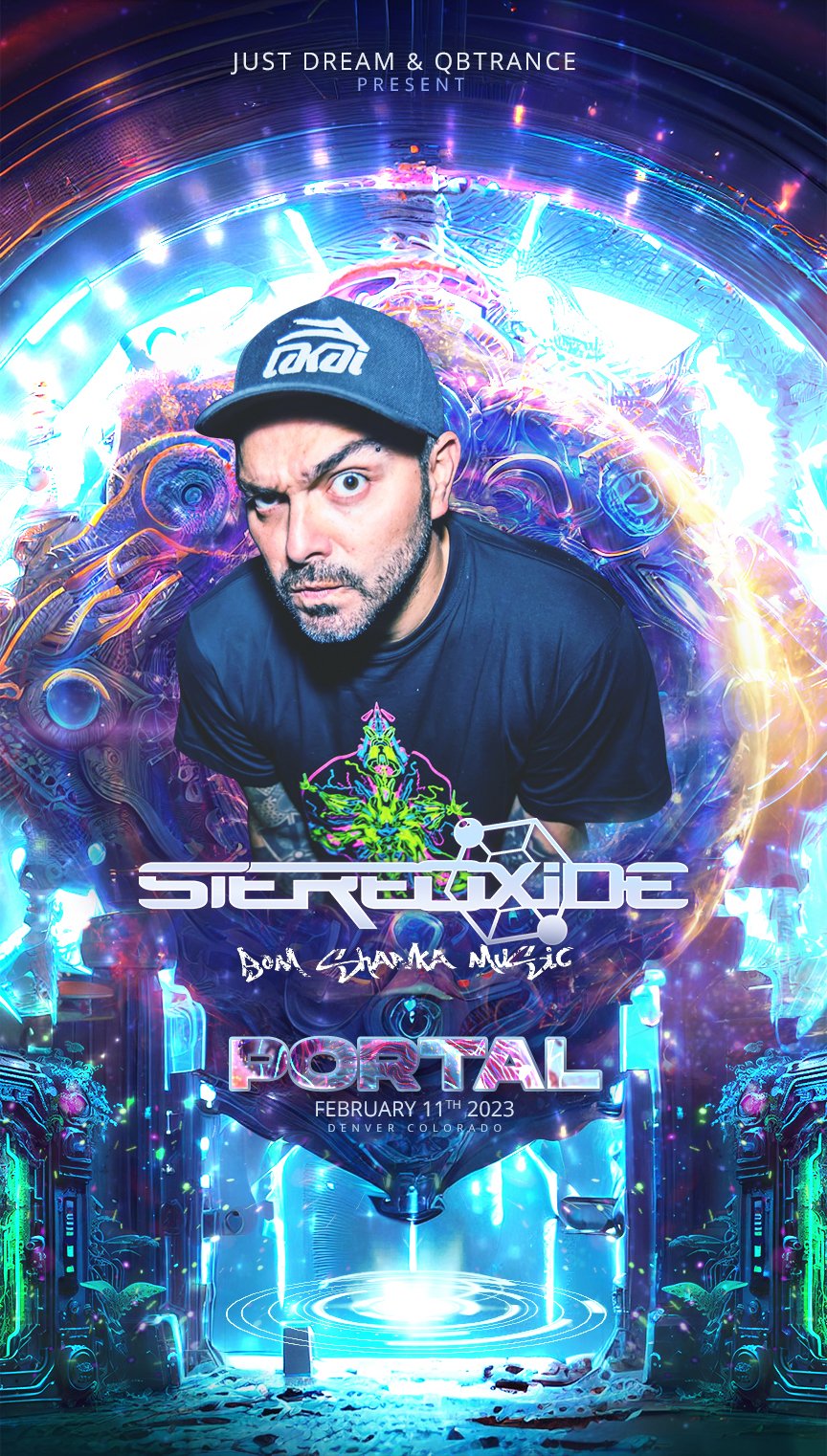 STEREOXIDE, MX
Bom Shanka Music
:: Aural vortexes spin in harmony with each other, reflecting dark colours of pulsating beats layered with bass lines that hit hard - introducing Stereoxide, a project by Jesse Cabrera which is all about launching dancers into a multi-layered psychedelic voyage.
Created at the end of Summer 2016, Stereoxide seeks to design a space wherein the trancer can celebrate existence without judgment, and loose themselves in blissful joy.
Stereoxide has released numerous tracks in different major labels and his debut Album called ''Tryptamine Tales'' in Autumn 2019.
Currently he is working in several new tracks and his 2nd Album for 2023 ::
_______________________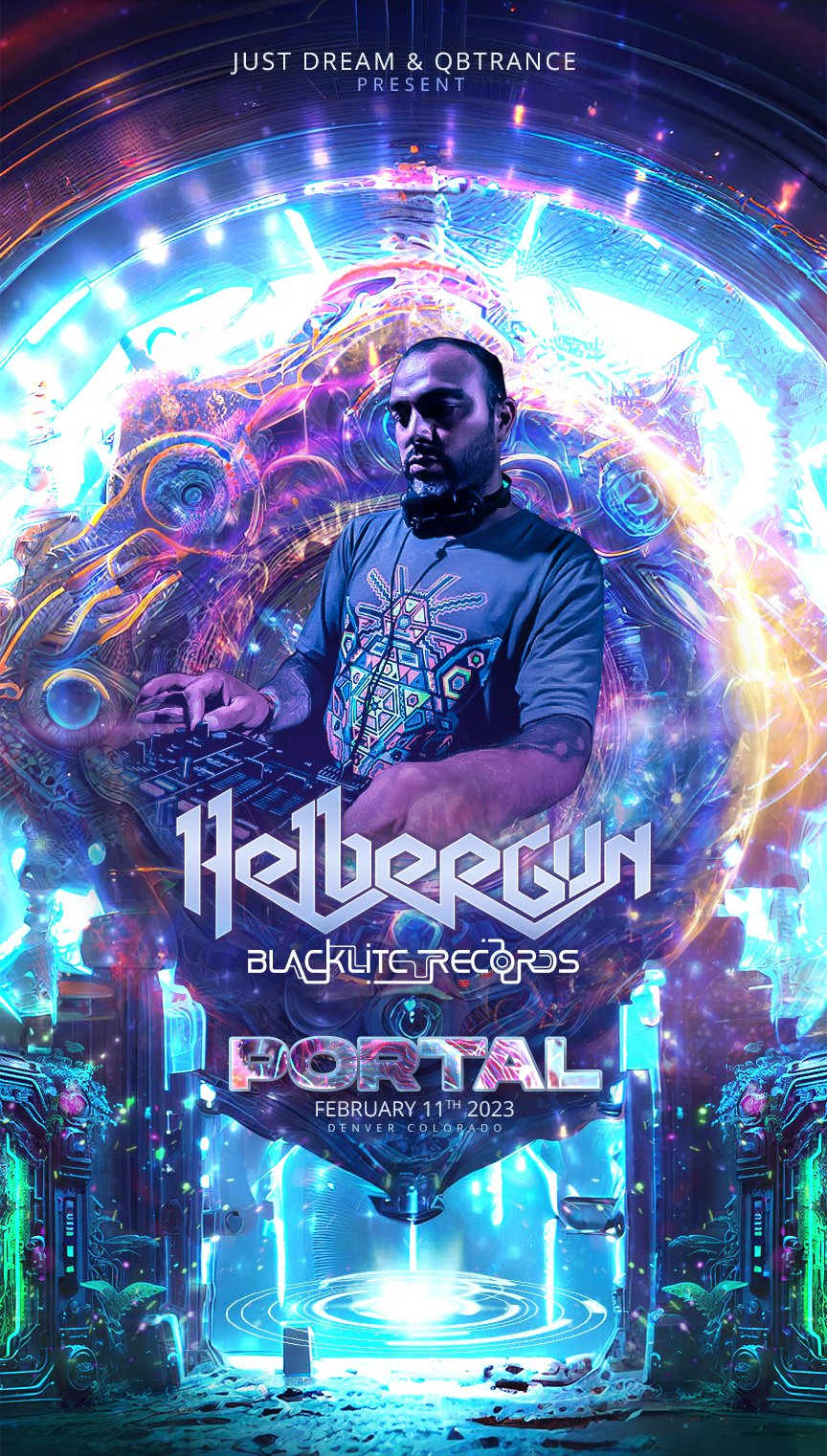 HELBER GUN, MX
- [ Blacklite Records ]
:: Jesse Cabrera is from Mexico, living in Europe for a long
time now, enthusiastically making music for over 15 years.
Influenced by nature, landscapes his perception to music
has slowly transformed from progressive trance into a
more mature sound like full on - psychedelic trance. When
he is on stage his heart beats together with the people and
he becomes one of them too. He created a Psytrance
project called Helber Gun of which the first incarnation saw
a progressive take on music that had many successful
releases and collaborations with some of the most
respected Global Psychedelic Trance Producers. Recently
the project has taken a new and exciting direction,
focusing on a faster BPM range with a more solid and
psychedelic sound whilst retaining its connection to their
audience. With each passing day the ideas are becoming
more complex and intelligent, the Helber Gun has been
reloaded and its scope is pointed at delivering massive
auditory impact! ::
_______________________________________
: : Gatewarp Support : :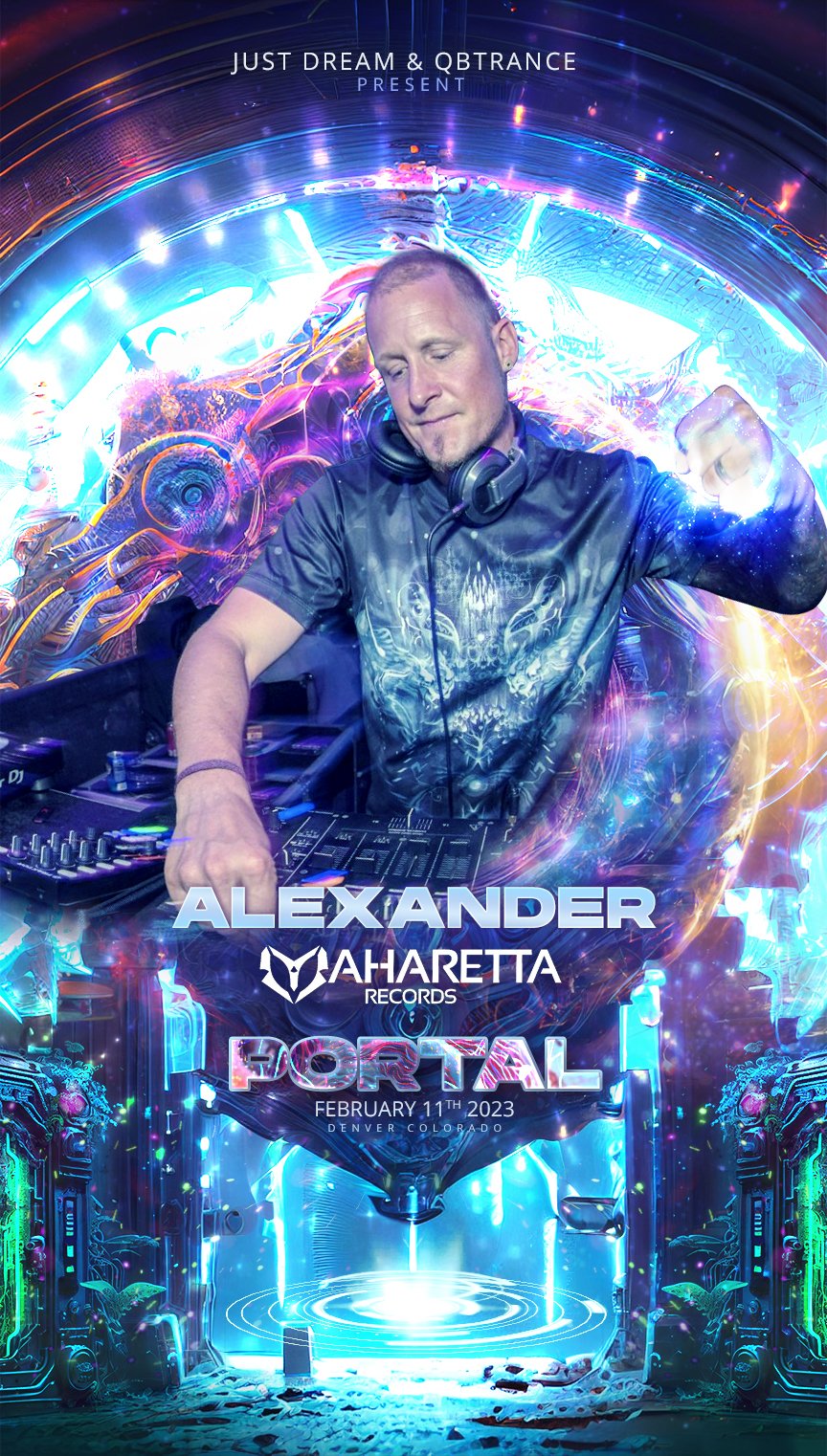 ALEXANDER, CO
(( Maharetta Records//Just Dream ))
_________________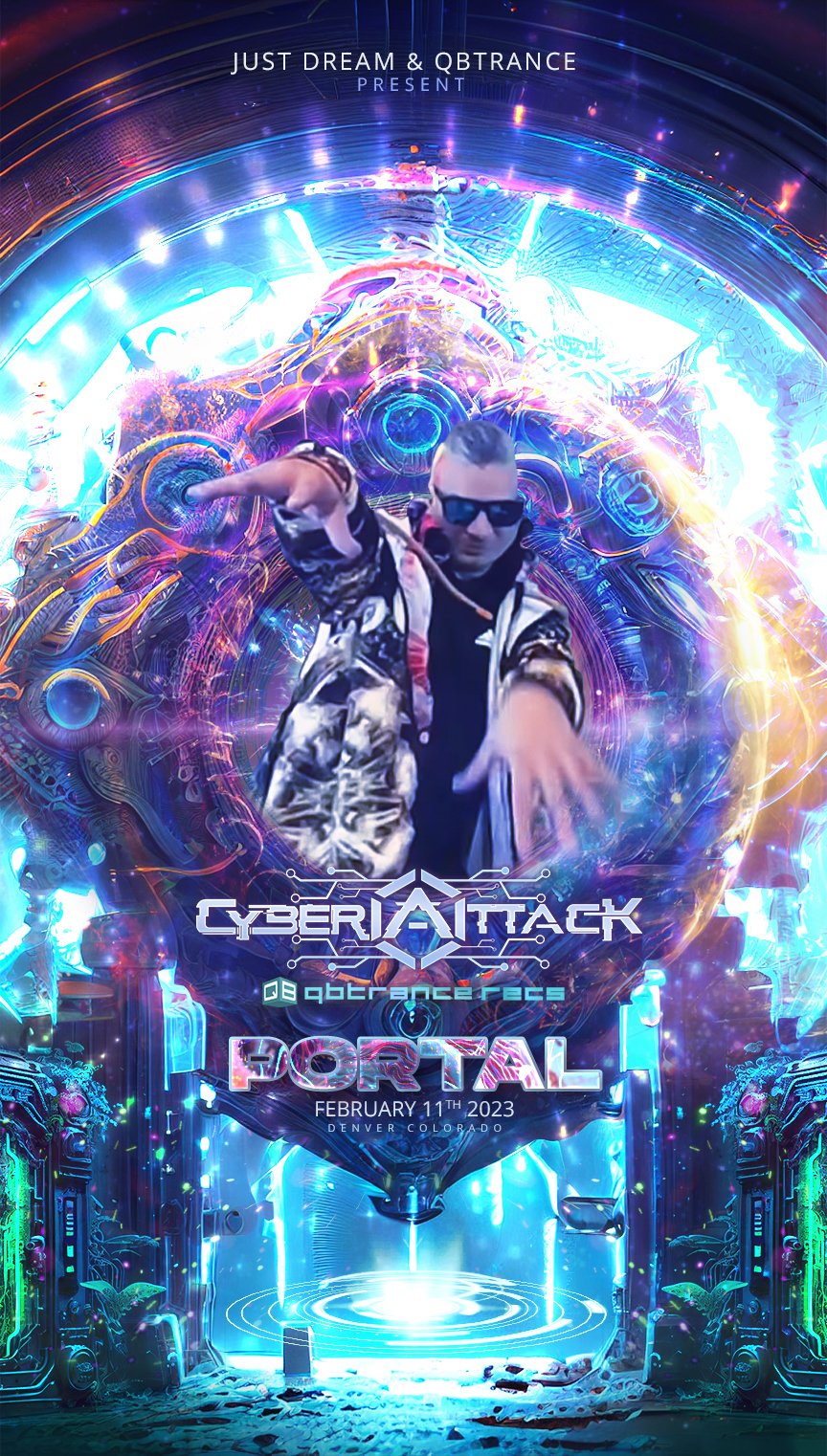 CYBERATTACK, CO
(( QBTrance Records ))
_______________________________________
AUDIO
:: ASPECT :: by Just Dream
<---------------------------->
 FULLY IMMERSIVE ENVIRONMENT
by Just Dream & more creators TBA...
_______________________________________
- NEW WAREHOUSE LOCATION
- 15 MINS FROM DOWNTOWN DENVER
- 9:00PM-5AM
_______________________________________
- BYOB
- Non Alcoholic Refreshment Bar
- Mixers Available
- 21+
- No pets
_________________________
TICKETS
- LIMITED Super Early Bird :: $15
- Gatechaser Tier :: $30
- Vortex Explore Tier :: $40
- Day Of Entrance To ~PORTAL~ :: $60
- Ticket Policy: ALL SALES ARE FINAL // Non-refundable.
:: VENUE LOCATION RELEASED DAY OF TO TICKET HOLDERS ::
Tickets here: