La novena edición del Festival Pa'l Norte está por llegar y ya se revelaron los horarios, para que te vayas organizando en decidir a quienes verás con tus amigos y no te piedas de ninguna de tus bandas o artistas favritos.
El evento arrancará el viernes 20 de marzo a las 13:30 con Girl Ultra como la encargada de abrir la jornada, seguida de artistas como Ed Maverick , Rodrigo y Gabriela , Enjambre, Whitest Boy Alive, Kinky, Foster the People, Juanes, Sum 41, Los Auténticos Decadentes y The Strokes, quienes cerrarán el escenario principal.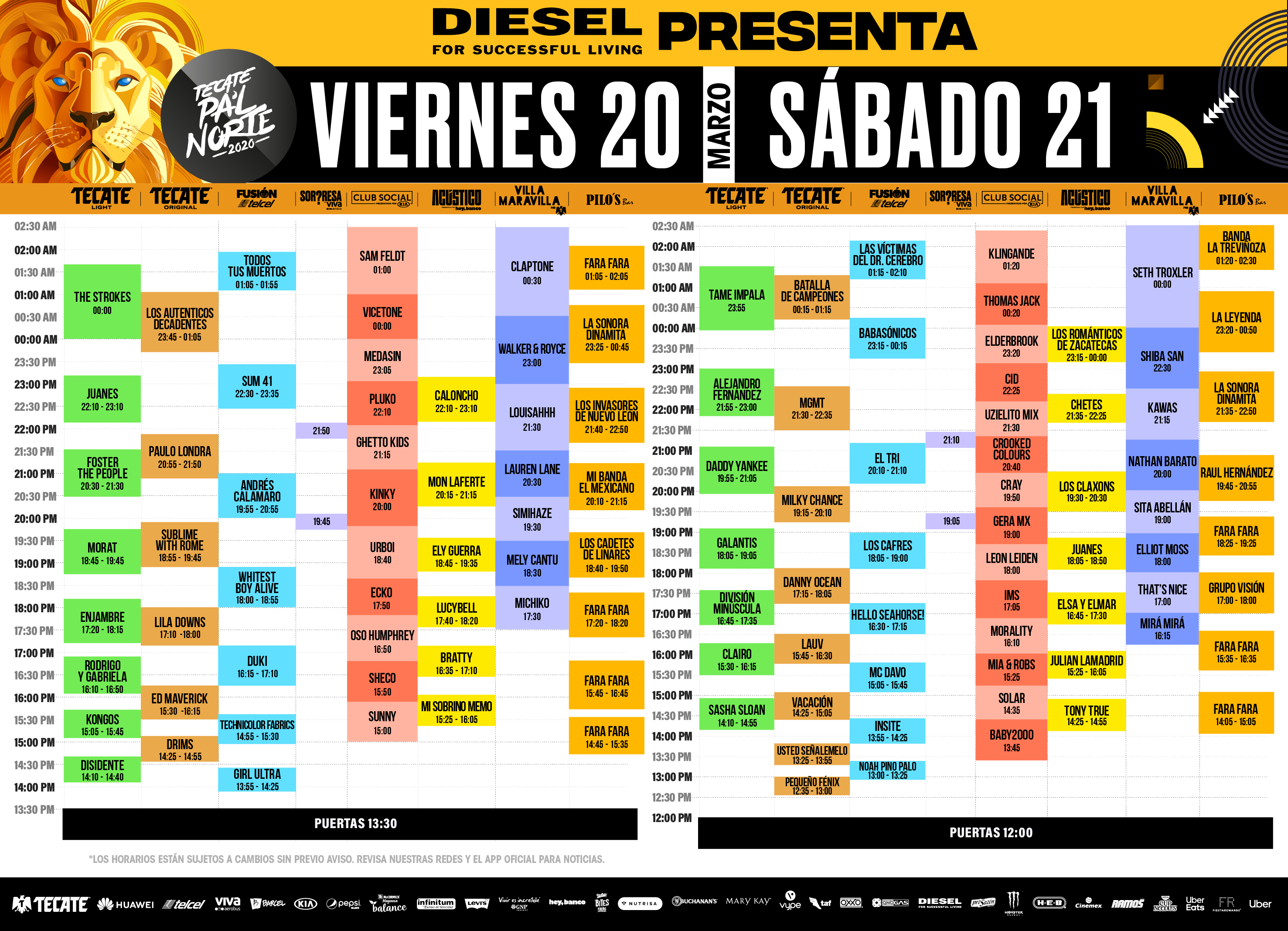 El sábado 21 el Parque Fundidora abrirá sus puertas un poco más temprano, arrancando con Pequeño Félix a las 12:35 del día; también se presentará Insite, Lauv , Clairo, Hello Seahorse! , División Minúscula, Danny Ocean, Danny Ocean, Los Cafres, Los Románticos de Zacatecas, Alejandro Fernández, MGMT y por último, Tame Impala en el escenario principal.
El Pa'l Norte también contará con área de comida, casilleros, actividades y por primera vez, una zona para acampar de viernes a domingo, lo cual está pensado para aquellos que no quieran o puedan pagar hospedaje en un hotel y que prefieran quedarse en las inmediaciones de Parque Fundidora.
Los boletos para el festival se pueden adquirir a través de Ticketmaster y actualmente se encuentran en la fase final; se tratan de los últimos boletos generales.